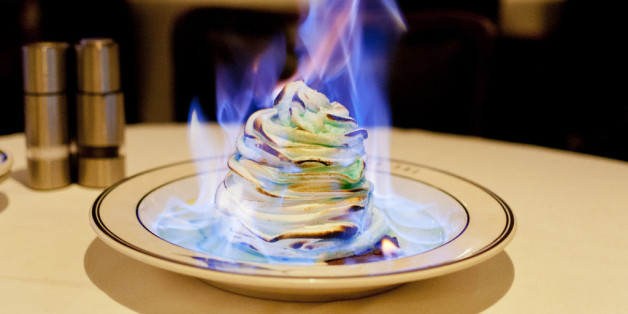 Most of us don't care what it takes to make desserts, we just want them. But aside from chocolate chip cookies and brownies, a lot of those desserts we shove into our mouths without a second thought took a lot of work to make. (And that is a serious understatement.) Many of our favorite desserts take multiple steps to make, some take hours even days, and then there are the ones that have to be intentionally -- and very carefully -- set on fire just before serving.
We've put together a list of 11 desserts that we think are the hardest, whether it's based on how long they take or how difficult they are to make. The desserts are ordered from less challenging to downright anxiety inducing. Check out which of your favorite desserts takes some serious skill to make. And let us know if we missed one!
Want to read more from HuffPost Taste? Follow us on Twitter, Facebook, Pinterest and Tumblr.
PHOTO GALLERY
The Hardest Desserts To Make