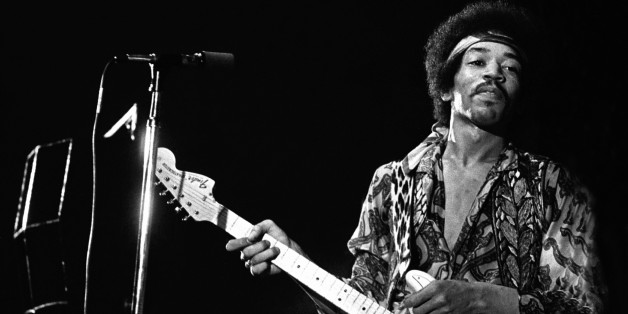 Outkast's Andre 3000 stars as the late famed guitarist Jimi Hendrix in the upcoming biopic "All Is By My Side." Andre's performance in the film has been praised by critics, but one person who is less than happy with the film is Hendrix's ex-girlfriend, Kathy Etchingham.
Etchingham, who dated Hendrix in the '60s, spoke to the UK's Sunday Express about the film, Hendrix's portrayal in it, and her own portrayal by actress Hayley Atwell.
"Andre and Hayley Atwell are much older than Jimi and I were and it shows," Etchingham told the publication, adding about the film's retro costumes, "It's got Austin Powers written all over it. I would not be seen dead in anything like that."
She went on to criticize those behind the film for failing to take her input into account. "I wrote them an email when I first heard about it saying if you want any help don't hesitate to contact me," she said. "They didn't reply."
Hendrix, who died in 1970 at the age of 27, is shown in the film struggling with his relationships and growing in his career. Led by director John Ridley, "All Is By My Side" also stars Imogen Poots, Burn Gorman, and Ruth Negga, among others.
"A lot of people will go and see it who have never read any of the biographies and they will think it's gospel truth," Etchingham warned. "I don't want it to fundamentally change history."
For more from Etchingham, head over to the Sunday Express.
PHOTO GALLERY
Possible LSD References In Music
BEFORE YOU GO