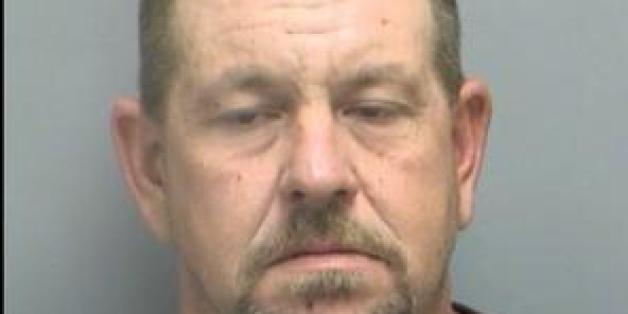 A 2-year-old boy is dead and a Thurmont man is in jail amid an investigation into what prosecutors are calling "one of the worst" cases of child abuse.
Robert Dean Watkins was taken to Frederick Memorial Hospital on Thursday and later flown to Children's Memorial Hospital in Washington in critical condition. He died Sunday from severe injuries.
Raymond Matthew Brittle is charged with first- and second-degree child abuse in connection with the child's injuries. He is being held without bail at the Frederick County Adult Detention Center.
At about 5 p.m. Thursday, Brittle became angry with the child for not eating dinner at their Apples Church Road home, according to charging documents obtained from Frederick County District Court.
Brittle then shook Robert's head and kicked him into kitchen cabinets, causing severe skull fractures and bruising, charging documents state.
Frederick County Sheriff's Office investigators learned of the abuse after interviewing family members.
They initially told investigators that the boy had fallen down a flight of stairs, but later said Brittle told them to make up the story, said Assistant State's Attorney Tammy Leache.
"It was pretty apparent immediately that it was not a fall down the stairs," she said.
Brittle wore an orange-striped jumpsuit and was handcuffed while appearing via closed-circuit television at a Monday bail review hearing.
His only responses to Frederick County District Judge Janice Ambrose were "Yes, ma'am."
Leache said an investigation determined that Brittle had admitted to his wife that he lost control.
Assistant Public Defender Kevin Young declined to comment at the hearing.
Brittle was the child's stepgrandfather and Robert was in his care for the past five to six months, according to Leache.
The boy had referred to him as "Pappy," she said.
Leache said the damage to the child's skull and swelling to his brain made him inoperable. He was taken off life support.
"There was not a spot on his body where his skin was not bruised and bloody," Leache said. "This is one of the worst I've ever seen."
The boy's body will undergo an autopsy today at the Office of the Chief Medical Examiner in Baltimore.
Sheriff's deputies are conducting a homicide investigation.
Capt. Tim Clarke said the sheriff's office was first made aware of the case when Frederick Memorial Hospital staff admitted Robert and hospital staff suspected child abuse.
He said the boy was already unconscious when he was admitted to FMH.
Four other children, including a 5-month-old, live at Brittle's residence but have since been taken away and are staying with a relative, Leache and Clarke said. The other children are 6, 9 and 15 years old.
A preliminary investigation found no signs of abuse to the other children, according to authorities.
Clarke said the sheriff's office "absolutely anticipates" filing additional charges in the case.
"There's a lot to do, and we won't charge until we're absolutely ready," he said.
Leache and State's Attorney Charlie Smith met with detectives on Monday to discuss additional charges against Brittle. The additional charges would be brought before the grand jury once the investigation ends, Smith said.
Convictions on the current child abuse charges carry a maximum sentence of 40 years.
Staff writer Danielle E. Gaines contributed to this report.
Follow Daniel J. Gross on Twitter: @Daniel
JGross. ___
BEFORE YOU GO
PHOTO GALLERY
Questionable Parenting