BBC America has revealed the title and first promotional photo from "Doctor Who's" upcoming 50th anniversary episode, which will be called "The Day of the Doctor."
The anniversary special will be 75 minutes in length and will premiere on Sat., Nov. 23. It will reportedly air in the US and other countries at the same time it premieres in the UK to avoid spoilers, although an official air time has not yet been announced.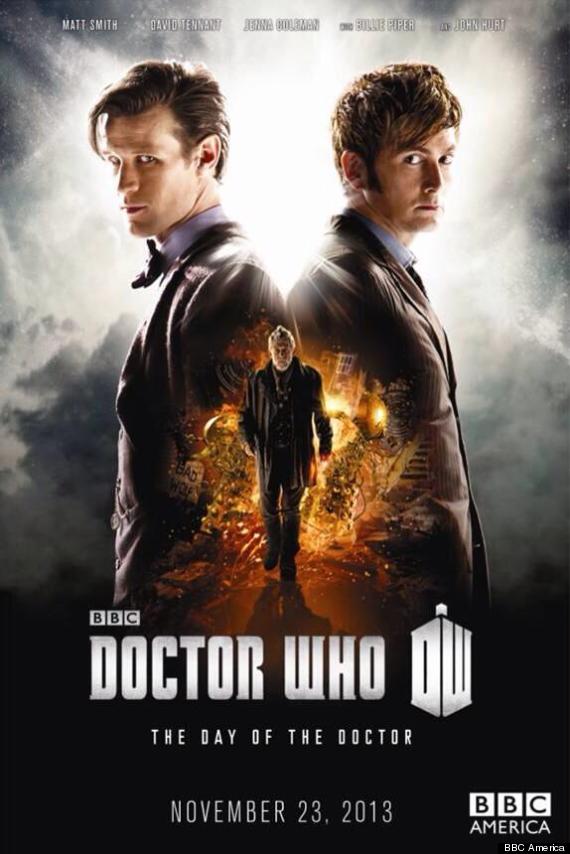 "The Day of the Doctor" stars outgoing Doctor Matt Smith, predecessor David Tennant, Jenna Coleman, Billie Piper and John Hurt. The special marks the first time Tennant and Piper have appeared in the series since their farewells in 2010. According to BBC America, the special will be "a celebration for long-time fans and an opportunity for those new to the series to jump onboard."

In a statement, Smith said: "The Day of the Doctor is nearly here! Hope you all enjoy. There's lots more coming your way, as the countdown to the 50th begins now."
Steven Moffat, lead writer and executive producer of "Doctor Who" said: "50 years has turned 'Doctor Who' from a television show into a cultural landmark. Personally I can't wait to see what it becomes after a hundred."
"The Thick of It" star Peter Capaldi will replace Smith in the titular role beginning with Season 8.
The "Doctor Who" 50th anniversary special will air on Saturday, November 23.
PHOTO GALLERY
"Doctor Who" Season 7