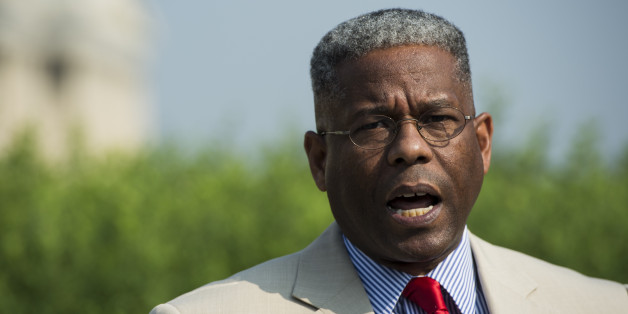 WASHINGTON -- With Capitol Hill marking the anniversary of the Sept. 11 terror attacks and hotly debating military intervention in Syria on Wednesday, former Rep. Allen West (R-Fla.) returned to Washington to focus on something else: Benghazi.
If there are to be any military strikes by the United States in the near future, they should be against that Libyan city where terrorists killed four Americans in an attack on the U.S. diplomatic outpost there exactly one year ago, West said.
West and others, including Rep. Louie Gohmert (R-Texas). were pushing for the appointment of a select committee to further investigate what went on there that night, and why the alleged perpetrators have yet to be brought to justice.
But West went further, arguing that the Benghazi killings were terrorist attacks that should be dealt with like an act of war.
"I don't think that this is a police action," West told reporters. "I think this is a military action, and if you want to have military action, I think it's very much so justified in Libya, because that was part of our national security interests.
"There was a consulate attacked, there were Americans killed," West said. "So I would think that we would be able to launch a very surgical military operation, to go in and bring the right type of justice to kill those who killed our Americans."
Many sitting Republicans chose to put the focus on Benghazi Wednesday as well, but none of them appear to be calling for military intervention there rather than in Syria.
BEFORE YOU GO
PHOTO GALLERY
The World According To Allen West