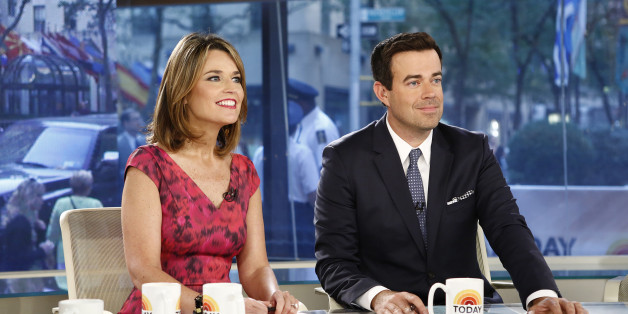 Carson Daly is set to expand his role at "Today," TV Guide wrote on Tuesday night.
Regular viewers will have noticed that Daly, the host of "The Voice" and "Last Call," has been all over "Today" recently, co-hosting the show's fluffy 9 AM hour repeatedly and even--despite his decided lack of journalistic experience--filling in for Matt Lauer once.
That appears likely to continue, as TV Guide reported that, with "Last Call" potentially on the chopping block, Daly is
"said to be in line for a much larger presence" on "Today." It would be one of a great many changes for the show, which has changed everything from its director to its set in recent months.
BEFORE YOU GO
PHOTO GALLERY
Ann Curry's On-Air Style