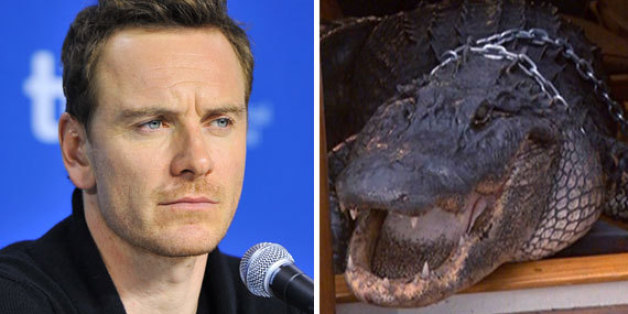 Scoring a trivia point against walking, talking movie encyclopedia Quentin Tarantino is no easy feat. But Michael Fassbender, who played a Nazi in Tarantino's "Inglourious Basterds," managed to impress the hyperactive director by showing off his in-depth knowledge of 80s TV trivia.
Turns out Fassbender, who grew up in Ireland but apparently had access to American crime shows, knows his 80s TV pets. Specifically, he knows their names.
Talking with Vanity Fair's Krista Smith in Toronto, where Fassbender was plugging Steve McQueen's acclaimed slave drama, "12 Years a Slave," the actor revealed that he won over Tarantino by reciting the names of Higgins's dogs on Magnum, P.I. (Apollo and Zeus) and Crockett's crocodile on Miami Vice (Elvis).
For the "12 Years" portion of Smith's interview with Fassbender, as well as sit-downs with Nicole Kidman, Tom Hiddleston, Aaron Paul and others, click over to VF.com.
PHOTO GALLERY
2013 Toronto International Film Festival