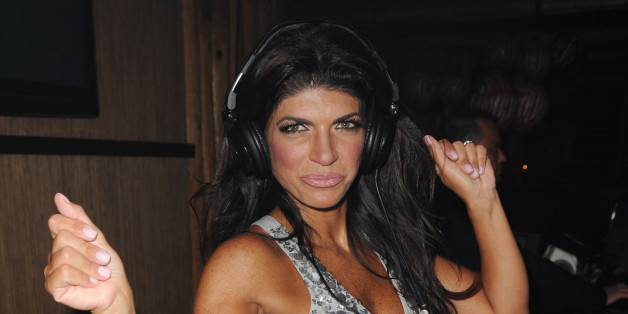 Money trouble? What money trouble?!
Financially troubled Teresa Giudice reportedly bought pricey Hermes china as a gift for pal NeNe Leakes' wedding, according to InTouch.
Despite the facts that it was Leakes' second time down the aisle and Teresa just might be going to jail for tax fraud, this "Real Housewife" knows what is truly important in life: overpriced dishes. "Teresa Giudice gave me Hermes plates," Leakes told RadarOnline. "They were very expensive."
To be fair, Teresa probably didn't have too many reasonably priced gifts to choose from. The remarried Leakes couple apparently registered for over $40,000 worth of home goods from Geary's and Neiman Marcus, including $7,200 worth of china.
While prosecutors rifle through unaired "Real Housewives of New Jersey" footage, Teresa is just keeping her head held high and refusing to regret dropping thousands of dollars on things like dinner plates. "I saw her yesterday," NeNe said. "And no, she didn't ask for it back."
Teresa does, however, take issue with $5 beach fees.
BEFORE YOU GO
PHOTO GALLERY
The Real Housewives of Bravo