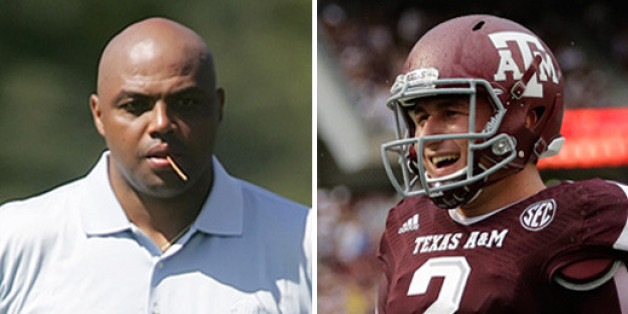 Charles Barkley doesn't sound like he is a fan of Texas A&M quarterback Johnny Manziel.
Barkley was asked about the 2012 Heisman Trophy winner on Tuesday on ESPN Chicago's Waddle & Silvy radio show.
"Hey listen, Johnny Manziel, he's doing something that I never thought was possible. He's going to make me root for Alabama this weekend," the Auburn alum said. "Johnny Manziel is annoying me so much, I am really close to saying 'Roll Tide.'"
He wasn't finished.
"Oh my God, the only thing saving Johnny Manziel is Miley Cyrus," Barkley said. "I mean, are you kidding me? I just think that Johnny Manziel has just done a lot of stupid stuff in the last three or four months."
For an Auburn alum and an avid hater of the Crimson Tide, Barkley must really dislike Manziel.
BEFORE YOU GO
PHOTO GALLERY
Best 2013 Sports Photos