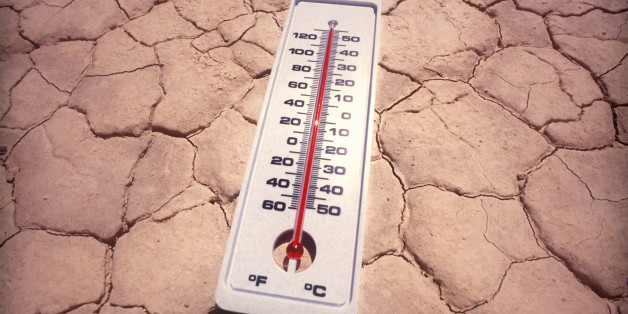 For students in sweltering Chicago Public School classrooms with no air conditioning during this week's record-tying heat wave, the district's solution was small, handheld and semi-disastrous.
Wednesday, the district gave out 36,000 foam-bladed personal fans (more than half of which were donated) to at least 33 schools that requested them.
One 6-year-old's hair got caught in her fan and her teacher had to cut it out, the Sun-Times reports. Another student said the teacher told her class not to leave the fans at home for Thursday after students kept putting the fans in their mouths.
Suzanne Kusar, the mother of the CPS student who required a haircut post-fan snafu told the Sun-Times the notion that handheld fans would be a reasonable solution was "evidence of CPS' disconnect."
Both Monday and Tuesday were so hot, suburban schools and several private schools in the city ended classes early or closed school altogether. Wednesday temperatures still saw a high of 92 degrees.
A prepared statement from CPS on its heat protocol issued in August reads in part: "Our schools provide students with a safe environment where they can receive food, water and the instruction they need throughout the day under the caring eye of their teachers and principals," while noting the district has some 800 full-sized fans that are available at the school's request.
CPS says that if an issued heat warning has temperatures or will hit indices that are "abnormally high" (100 degrees or more), schools may be closed at the discretion of the district CEO. CPS' somewhat byzantine criteria for a "Level 1 heat warning:"
Three consecutive days of heat between 100° and 105° and either:

-Sunshine of 85 percent or more on two or three days, or
-A minimum heat index not less than 95° on each of the three days

Two consecutive days of heat index between 105° and 110°
One day of heat index of 110° or higher
One parent tweeted Tuesday:
Worried about kids & teacher in my son's @ChiPubSchools class - high 90s heat today - no AC in his @JBBElementary class #afternoonshift #cps

— Keeley Sorokti (@sorokti) September 10, 2013
At least 40 CPS schools have no air conditioning at all (here's the most recent count of which schools do). As it turns out, conditions may not have been much better even at the district schools that are climate-controlled:
@bylaurenfitz My daughter's school had classrooms at 80 degrees as of 7 am. This is WITH CPS-provided A/C which is obvs of quest value.

— Jeanne Marie Olson (@JMOChicago) September 10, 2013
BEFORE YOU GO
PHOTO GALLERY
Connect The Dots On Climate Change