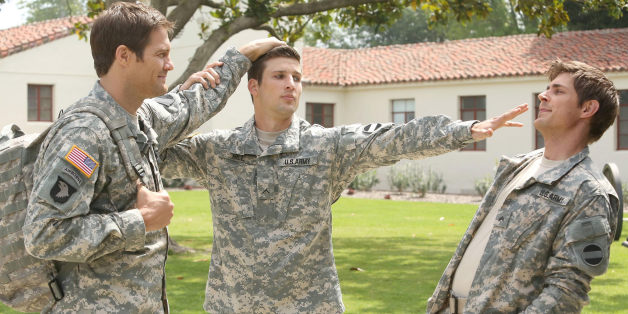 Excited to tune into "Enlisted" this fall? Looks like you'll have to wait until winter.
On Thursday, Fox announced that its new military comedy starring Geoff Stults, Chris Lowell and Parker Young -- initially set to premiere on November 8 -- will be keeping its Friday timeslot, but not premiering until January 10.
"Raising Hope" will move into "Enlisted's" November premiere slot, with back-to-back-episodes airing from 9-10 p.m. ET, following the premiere of "Bones."
"Enlisted" will now premiere on Fri., January 10 at 9:30 p.m. ET on Fox.
PHOTO GALLERY
Critics Picks 2013-2014