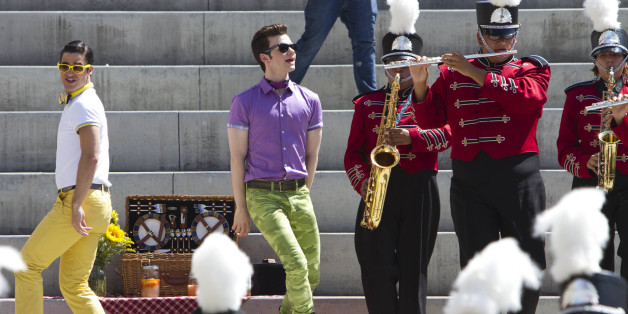 "Glee" will be filled with "Love Love Love" -- the Season 5 premiere episode title -- when the Fox dramedy takes on the music of The Beatles.
The photos below feature Darren Criss and Chris Colfer performing with a full band and several cast members including Kevin McHale and Blake Jenner on carnival rides.
The Beatles tribute will last two episodes, and then the third episode of "Glee" Season 5 will address Cory Monteith's death.
The Beatles songs "Glee" will take on are:
1. "Yesterday"
2. "Drive My Car"
3. "Got To Get You Into My Life"
4. "You've Got To Hide Your Love Away"
5. "Help"
6. "A Hard Day's Night"
7. "I Saw Her Standing There"
8. "All You Need Is Love"
9. "Get Back"
10. "Here Comes The Sun"
11. "Something"
12. "Sgt. Pepper's Lonely Hearts Club Band"
13. "Hey Jude"
14. "Let It Be"
"Glee" Season 5 premieres Thursday, Sept. 26 at 9 p.m. ET on Fox.
PHOTO GALLERY
Glee Episode Stills