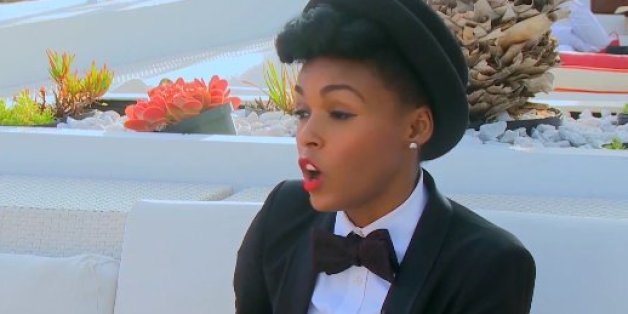 By Peter Bailey
It's ok to be yourself.
At least that's what Janelle Monae would like you to comes to terms with.
"I discover new things about myself all the time," explained Monae, sitting atop Highbar at Dream South Beach. "I'm not going to be a slave of my image or interpretation of what I think that I can be, nor will I allow myself to be a slave to anyone else's interpretation of who Janelle Monae is."
With a plethora of sounds flooding your airwaves, it's the harmony of self the Kansas City, Kansas native wants you to tune in to.
Monae has quickly emerged as the cause célèbre of sorts to breathe life into rhythm and blues, a genre many feel is on life support.
"With this album I wanted to make sure that rhythm and blues stayed very prominent in my music," she explained. "Soul music is just a part of my DNA... that's what sticks."
Her new musical tour de force, "The Electric Lady," is an anthem of sorts for self-realization as she continues her crusade to empower the "other" and re-awaken black soul.
She enlisted the help of Prince, Miguel and Erykah Badu as well as inspiration from legends like Bo Diddley.
"[Bo Diddley] was one of the pioneers. He was a black man," explained Monae. "R&B music from the beginning inspired rock-n-roll artists and acts like The Rolling Stones, The Beatles and Elvis Presley. This man inspired them. It's only right we continue on that legacy."
This article originally posted on IamPeterBailey.com.
BEFORE YOU GO
PHOTO GALLERY
Janelle Monae