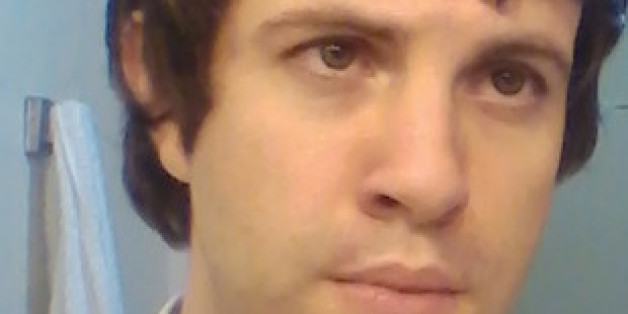 An American man who claimed asylum in Canada in April says the U.S. government is pursuing sham charges against him so that it can recover a sensitive national security document he accessed, according to Canadian court records obtained by the press.
Matthew Paul DeHart, 30, says he is a member of hacktivist collective Anonymous and that the child pornography charges he faces are merely a ruse to allow the U.S. government to pursue espionage charges against him, according to Canada's Postmedia News.
DeHart says he was drugged and subjected to psychological torture by the FBI during an interrogation related to national security matters, Postmedia News reported. DeHart said he had obtained a leaked national security document, but did not say what the document contained.
DeHart was released on $10,000 bail in Canada last month on the condition that he remain under house arrest with a GPS tracker and not go online. Previously, DeHart had been detained by Canadian authorities for nearly five months after fleeing to Canada, apparently to avoid a trial in Tennessee, where he is wanted on child pornography charges.
DeHart is currently confined to his parents' care, reportedly in the Toronto area, according to The National Post. In April, DeHart and his parents claimed refugee protection in Canada, saying they feared persecution in the U.S.
DeHart's father has worked in signals intelligence in the U.S. Air Force, and DeHart himself had top secret security clearance with the Air National Guard before being discharged for depression, National Post reported.
The 30-year-old suspect was charged in Tennessee court with production and transportation of child pornography. According to his arrest warrant, DeHart met two teenage boys online while playing World of Warcraft in 2008 and pretended to be a teenage girl in order to entice them to send him pornographic photos of themselves. Investigators say DeHart also drove nearly 200 miles from his home in Indiana to Franklin, Tenn., to meet the boys, and that he gave them gifts including beer and Adderall.
DeHart was previously arrested in the small border town of Calais, Maine, in August 2010. At the time, he was trying to return to Prince Edward Island in Canada where he was reportedly attending school. After his arrest, a federal judge deemed him a flight risk and ordered that he be held without bail, the Bangor Daily News reported at the time, but he was eventually released on bail in the spring of 2012.
DeHart's Toronto-based lawyer, Lily Tekle, did not respond to a request for comment from The Huffington Post.