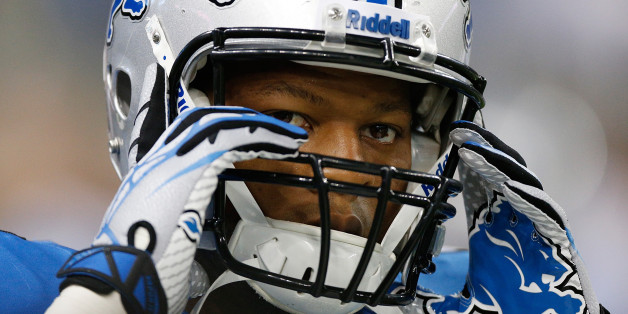 Detroit Lions defensive end Ndamukong Suh refuses to change the style of play that led his peers to name him the title of the "dirtiest player" during the 2012 season and has more recently earned him the largest financial penalty for an on-field incident in NFL history.
"Really you just play football, that's all I can do," Suh told reporters on Wednesday after being fined $100,000 for an illegal block on Minnesota center John Sullivan in Week 1 of the 2013 season. "I don't change, I'm going to always play tough, hard, that's the way I was brought up at Nebraska, where I really learned football from the Pelinis and that staff and continue to play hard, play blue-collar football."
That so-called "blue-collar" style has led to multiple fines for illegal hits for the former Nebraska standout, along with a two-game suspension for stomping on Green Bay offensive lineman Evan Dietrich-Smith on Thanksgiving in 2011.
A year later, Suh established his illegal play as a Thanksgiving tradition, making suspicious contact with Houston Texans quarterback Matt Schaub's groin with his cleat. Suh claimed that the hit was inadvertent, but was fined $30,000.
Schaub ripped Suh after that game, saying "you don't want a player like that."
Aside from the infamous Thanksgiving plays, Suh has been fined for illegal hits on Andy Dalton, Jay Cutler and then-Browns quarterback Jake Delhomme (in a preseason game).
In December 2012, Suh told ESPN's Merril Hoge that he had changed after that infamous holiday incident involving Dietrich-Smith.
"I think it's changed me for the better, to be honest with you," Suh told Hoge, via MLive.com. "It's been something that's eye-opening, it's made me focus in and understand whats's most important and that's team first. I'm a selfless player."
After the opening week of the 2013 campaign, Sullivan sounded like someone who disagreed that any change for the better had occurred.
"I'm just happy I wasn't hurt — seriously injured," Sullivan told USA Today Sports. "There's a reason that play is illegal. It's incredibly dangerous. I just feel fortunate that I'll be playing this week."
BEFORE YOU GO
PHOTO GALLERY
Best 2013 Sports Photos