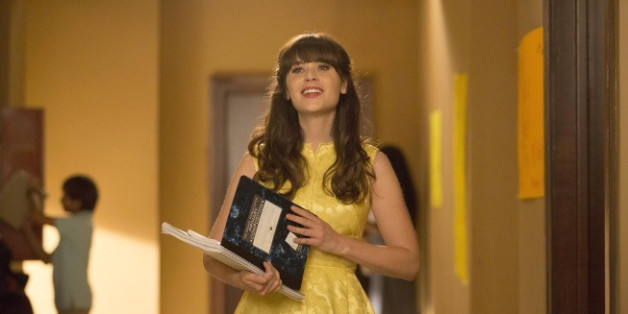 Tonight, Jess (Zooey Deschanel) and her unlikely trio of goofy guy roommates will once more invade Fox with their ridiculous antics, heartwarming friendships and complicated love stories.
Although it seems like "New Girl's" Season 2 finale was just yesterday, featuring Cece's (Hannah Simone) disastrous wedding and Nick (Jake Johnson) and Jess' will they/won't they romance that culminated in a kiss and a late-night drive, it was actually a whopping four months ago.
In case you didn't have time to play catch-up over the summer, or forgot some of the show's major plot points, let's take a look at the storyline keeping "New Girl" rolling: Nick and Jess. (We bet you didn't forget that kiss though, did you?)
For more on the future of Nick and Jess, and why Jake Johnson thinks the pair "need to go through some life experiences and relationships before they end up with each other for good," check out this interview.
"New Girl" Season 3 premieres Tuesday, Sept. 17 at 9 p.m. ET on Fox.
PHOTO GALLERY
Critics Picks 2013-2014