The eccentric Irish singer-songwriter displayed the initials "B" and "Q" on her cheeks at the Bestival music festival in England on Friday (Sept. 6). O'Connor explains her new ink in a blog post, admitting that the letters stand for Brendan Quinlan.
The full post, titled "Face Tattoo," reads:
Brendan Quinlan.. "It's what it is".. Un ange passe ; )
There's a bottle of Agent Provocateur in someone's room that
Belongs to me.
"Un ange passe," by the way, is French for "an awkward silence." Yup, we're feeling the awkwardness.
"It was suitably painful," O'Connor told the publication.
We're not sure if she's talking about the tats or her broken heart, but either way, poor Sinead.
See photos of her face tattoos below: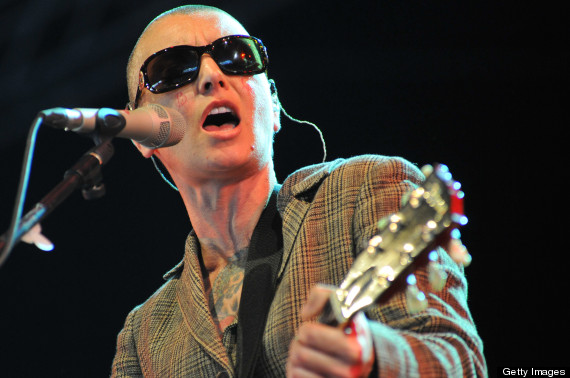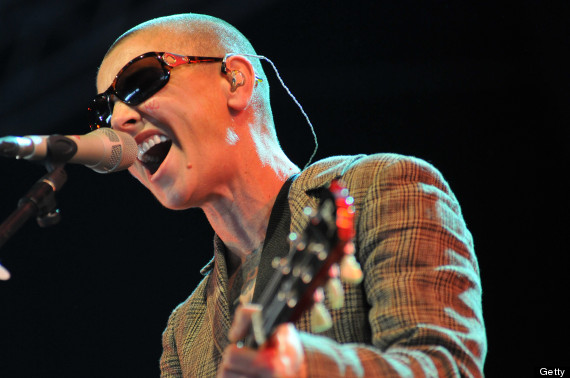 BEFORE YOU GO
PHOTO GALLERY
Celebrity Tats: From the Weird to the Bizarre