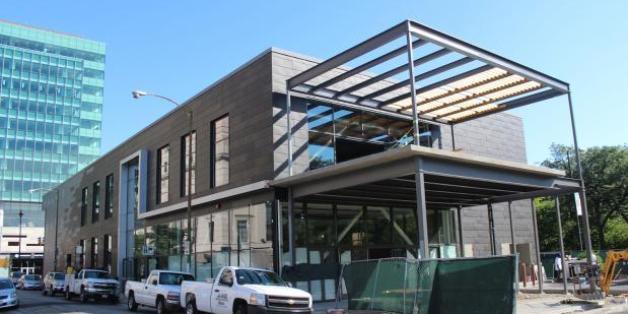 Story by Sam Cholke, courtesy DNAinfo Chicago:
HYDE PARK — Ald. Leslie Hairston (5th) will host a meeting Thursday with owners of Longman & Eagle and the Empty Bottle, who are opening a highly anticipated restaurant and music venue in Hyde Park.
The group announced plans a year ago for the Promontory, a hearth-style eatery and venue in the former Borders bookstore building at 1539 E. 53rd St., and expected to open the restaurant earlier this year.
"I grew up in Chicago, and I've been going to Hyde Park since I was a little kid," Empty Bottle owner Bruce Finkelman told the Sun-Times last September when the plans first went public. "The one thing that always boggled me was that there are so many people down there, and there's nothing there."
BEFORE YOU GO
PHOTO GALLERY
Zagat Names Chicago's Best Restaurants For 2014