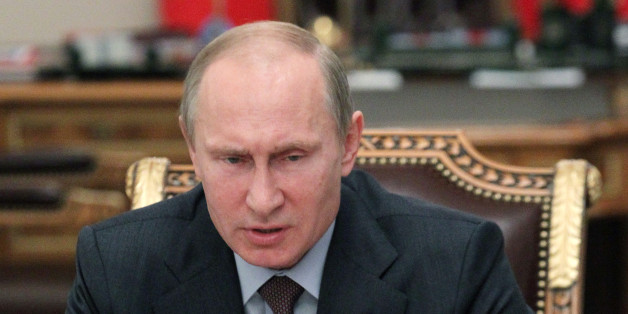 Russian president Vladimir Putin's op-ed in the New York Times on Thursday quickly became the biggest story in political and journalistic circles. President Obama was even hounded about it by the White House press corps:
Pool report: "Potus ignored a series of shouted questions about the Vladimir Putin op-ed."

-- jennifer bendery (@jbendery) September 12, 2013
Luckily for curious onlookers, multiple reports shed light on how the article came to be in the paper.
The public relations firm Ketchum served as the middleman between Putin and the Times, spokesperson Eileen Murphy told BuzzFeed.
The paper's public editor, Margaret Sullivan, also spoke to editorial page editor Andy Rosenthal, who said Putin's article was "well-written, well-argued" and needed virtually no editing.
Also, Sullivan assured readers that Putin didn't get the standard freelance rate that a regular person would if they wrote for the Times.
The paper also got a nice traffic boost from the piece:
BEFORE YOU GO
PHOTO GALLERY
Is Vladimir Putin the ultimate man?