Another day, another chilling new "American Horror Story: Coven" teaser. Today's posters continue the theme of pins and needles, and you'll never look at acupuncture the same way again after checking out this creepy artwork.
FX's description for the teaser video above reads, "Experience our pleasure pain," which we'll leave you to interpret however you like. Executive producer Tim Minear recently told critics that "while there is a strong feminist theme that runs throughout 'Coven,' there are themes of race and themes of oppression, and themes of family -- especially mothers and daughters."
"Coven" stars "AHS" alums Jessica Lange, Sarah Paulson, Lily Rabe, Evan Peters, Taissa Farmiga, Denis O'Hare and Frances Conroy, along with new players like Kathy Bates, Angela Bassett, Gabourey Sidibe, Emma Roberts and Patti Lupone.
Check out the prickly new posters and a description of the series below, then hit the comments to let us know what you're most looking forward to in "Coven."
Relax, this won't hurt a bit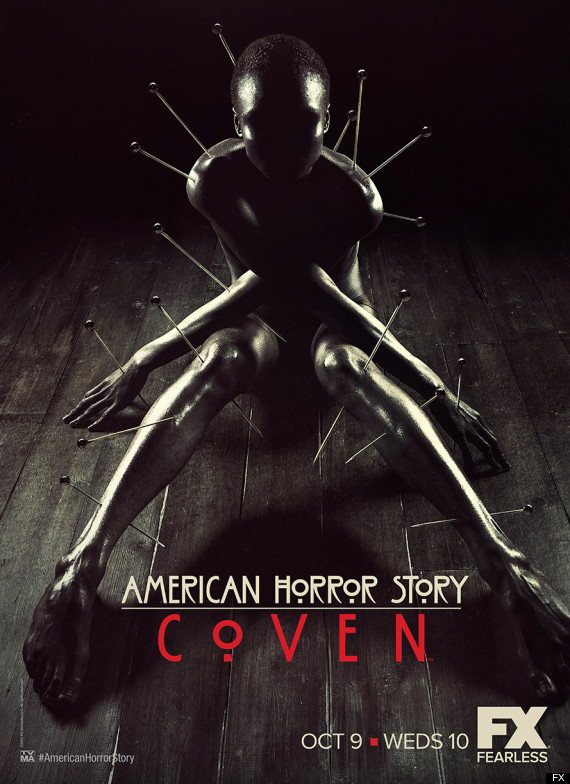 This fall, the Coven will keep you on pins and needles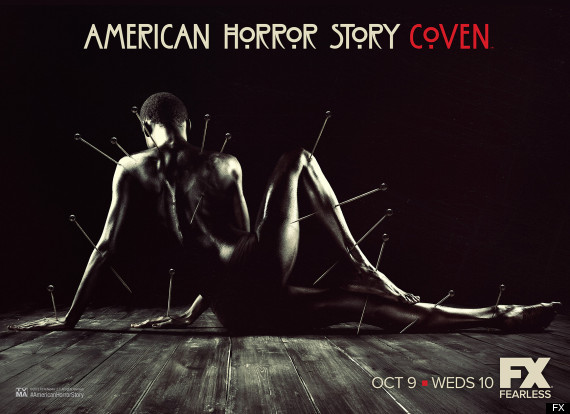 "American Horror Story: Coven" tells the secret history of witches and witchcraft in America. Over 300 years have passed since the turbulent days of the Salem witch trials and those who managed to escape are now facing extinction. Mysterious attacks have been escalating against their kind and young girls are being sent away to a special school in New Orleans to learn how to protect themselves. Wrapped up in the turmoil is new arrival, Zoe (Taissa Farmiga), who is harboring a terrifying secret of her own. Alarmed by the recent aggression, Fiona (Jessica Lange), the long-absent Supreme, sweeps back into town, determined to protect the Coven and hell-bent on decimating anyone who gets in her way.
"American Horror Story: Coven" premieres Wednesday, October 9 at 10 p.m. ET on FX.