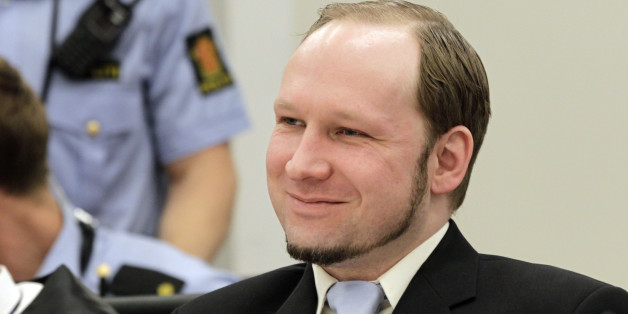 Anders Breivik, the 34-year-old extremist who killed 77 people in a bomb and gun attack in Norway two years ago, will begin studying political science through the University of Oslo, which The Guardian describes as Norway's "oldest and most illustrious university."
Breivik, who was sentenced to 21 years in jail last summer, will not be attending class on campus. He will study from prison in Skien, Norway, where he is currently being held, according to the BBC. Breivik will be able to borrow books and will have a separate study room made available to him, the prison governor told the BBC.
A right-wing extremist who has said his murder spree was intended to prevent the "Islamization" of Norway, Breivik had his formal application rejected by the university, which said he was not academically capable of pursuing an official degree, per The Telegraph. But the university will still allow him to take individual subjects within the political science field.
Breivik has expressed a desire to promulgate his political views while behind bars, his lawyer, Geir Lippestad, said in July, according to CNN. He even tried to start up his own political party from prison, Lippestad said.
On Thursday, The Guardian published an editorial by Ole Petter Ottersen, rector of the University of Oslo, who explained that Norway's laws allow inmates to pursue higher education while they are incarcerated, and that Breivik should not be an exception to those rules.
"Through the atrocities he committed, Anders Breivik put to test our democracy and our legal institutions," wrote Ottersen. "Why should we not trust our system when it comes to access to education?"
BEFORE YOU GO
Captions by the Associated Press
PHOTO GALLERY
Anders Behring Breivik Verdict