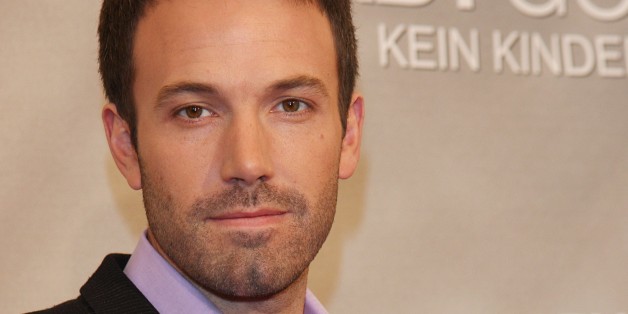 Writer/director/actor/future Batman Ben Affleck is set to direct and executive produce a TV pilot for Fox, the network announced Friday.
The project, titled "The Middle Man," was written by "Moonlighting" and "Medium" creator Glenn Gordon Caron, who will executive produce with Affleck through the actor's Pearl Street Films production company. Set in Affleck's native Boston in the 1960s, "The Middle Man" explores the unique relationship between Rudy MacAteer, an FBI agent charged with taking down the Italian-American mafia, and his confidential informant, Irish-American gangster Mickey Flood. As Rudy finds himself forced to bend the laws he pledged to enforce, the duo's actions inadvertently give rise to the Irish-American mob in this timeless Boston crime saga.
The project originated during filming on Affleck's "The Town," when he and Caron met writers Michael Yebba and Emilio Mauro, who developed the story with Caron and will serve as co-executive producers for the pilot.
This isn't Affleck's first brush with directing for the small screen; the Oscar-winning star was originally attached to direct the "Homeland" pilot for Showtime, but had to drop out due to family commitments. "I was sure nothing would happen with the show," Affleck joked after receiving the Career Achievement Award from Jeremy Renner at the Casting Society of America's annual Artios Awards. "Now I hate the f----g show. I've never seen it. I'm going to attach myself to 14 pilots this year."
In addition to "The Town," Affleck most recently directed, produced and starred in Best Picture winner "Argo." His directorial debut was "Gone Baby Gone," which starred his brother, Casey Affleck, Michelle Monaghan and Morgan Freeman. He'll next appear in "Runner Runner" opposite Justin Timberlake, star in the adaptation of "Gone Girl" from David Fincher, and direct "Live By Night" before donning the Batsuit for Zack Snyder's "Man of Steel" sequel, which will hit theaters on July 17, 2015.
Pearl Street's other upcoming projects include "Live By Night"; historical adventure "Race to the South Pole," about the 1911 competition between explorers Roald Amundsen and Robert Falcon Scott to be the first to reach the forbidding southern tip of the globe, in which Casey Affleck will star as Scott; and "Whitey," a biopic about infamous Boston mobster Whitey Bulger, to star Matt Damon, Ben Affleck and Casey Affleck.
Are you intrigued by the sound of "The Middle Man"?
PHOTO GALLERY
Celebrity News & Photos