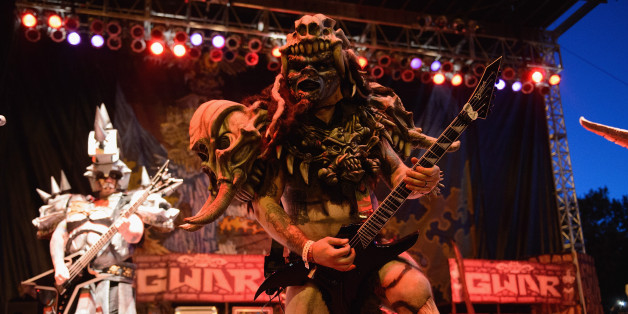 Riot Fest 2013 kicked off Friday with a loud, spirited and (fake) bloody start.
Bodies streamed into Humboldt Park late Friday afternoon for the first installment of the three-day festival that's become a late-season staple following dominant summer fests like Lollapalooza and Pitchfork.
(See photos below)
New to this year's fest is a fifth stage which, coupled with the winding layout of the festival, made navigation occasionally tricky. After nightfall when the grounds felt downright maze-like, large stretches of field were black-out dark. More than a few fest-goers getting squashed underfoot as fans raced to see hotly anticipated acts like GWAR and Atmosphere.
Those who made it to GWAR early enough to be in the first several rows were treated to a bath of fake blood squirted from the stage. The masked and costumed heavy metal group was reliably noisy, gory and "shocking," sacrificing Jesus and a mega zombie Jesus on a crucifix onstage (as well as a priest, a queen and a few other unfortunate souls).
Showing up to a bar for a show covered in blood from a GWAR show earlier is a good way to get some stares. pic.twitter.com/eMKCwworB7

— John Healy III (@johnhealythree) September 14, 2013
Atmosphere, meanwhile, hyped the crowd despite some of the jokes by Sean Daley (better known as Slug) falling flat. Shout outs about tattoos and body mods helped revive some of the awkward banter, drawing huge responses from the heavily inked and pierced crowd.
And while there's at least a few acts of every festival that seem to get short shrift on the teeniest of stages, it was almost criminal that rock legend Joan Jett was stiffed with the puny Rock Stage. Her hour-long set with the Blackhearts was a standout of day one, packed with favorites like "Do You Wanna Touch Me," "Crimson And Clover," "Cherry Bomb" and of course, "I Love Rock And Roll." Newer material, including "Make It Back" (an ode to the survivors from disasters like Hurricane Sandy and the Joplin tornados), was delightfully punchy, mixing well with Jett's well-worn favorites. At one point, Laura Jane Grace of Against Me! came out to perform another new track.
Area natives Fall Out Ball closed out Friday of Riot Fest with an appearance by an extra-special guest: Lord Stanley's Cup.
RIOT FEST FRIDAY: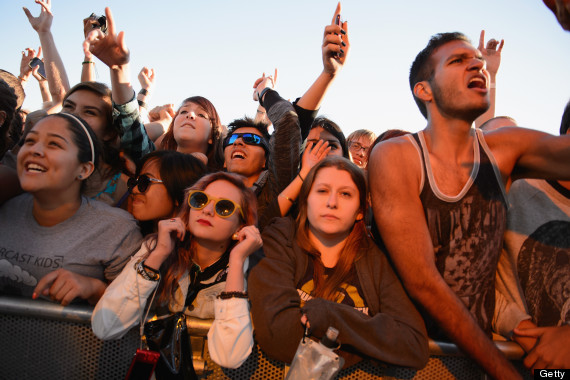 A general view of festival goers on Day 1 of Riot Fest and Carnival 2013 at Humboldt Park on September 13, 2013 in Chicago, Illinois. (Photo by Daniel Boczarski/Redferns via Getty Images)
JOAN JETT AND THE BLACKHEARTS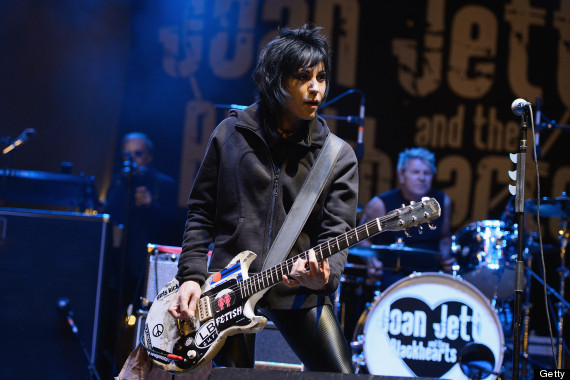 Joan Jett of Joan Jett and the Blackhearts performs on stage on Day 1 of Riot Fest and Carnival 2013 at Humboldt Park on September 13, 2013 in Chicago, Illinois. (Photo by Daniel Boczarski/Redferns via Getty Images)
BAD RELIGION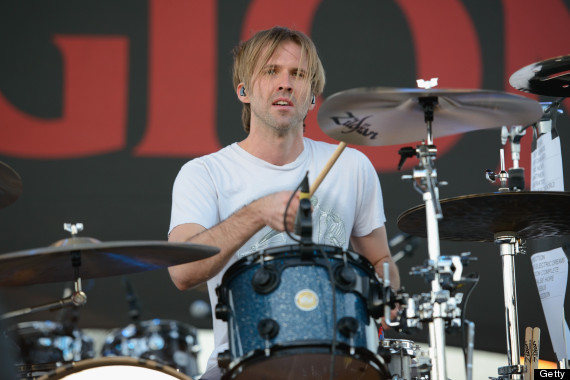 Brooks Wackerman of Bad Religion performs on stage on Day 1 of Riot Fest and Carnival 2013 at Humboldt Park on September 13, 2013 in Chicago, Illinois. (Photo by Daniel Boczarski/Redferns via Getty Images)
ATMOSPHERE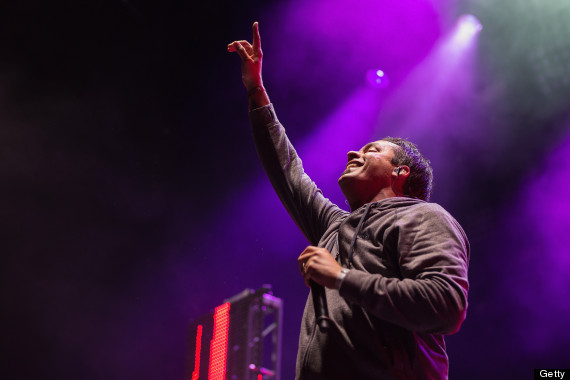 Slug of Atmosphere performs on stage on Day 1 of Riot Fest and Carnival 2013 at Humboldt Park on September 13, 2013 in Chicago, Illinois. (Photo by Daniel Boczarski/Redferns via Getty Images)
FALL OUT BOY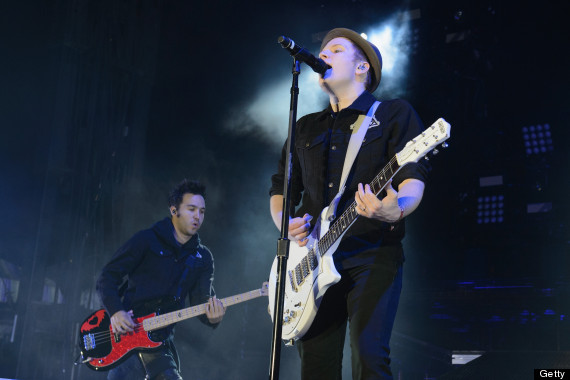 Pete Wentz and Patrick Stump of Fall Out Boy perform on stage on Day 1 of Riot Fest and Carnival 2013 at Humboldt Park on September 13, 2013 in Chicago, Illinois. (Photo by Daniel Boczarski/Redferns via Getty Images)

BEFORE YOU GO
PHOTO GALLERY
Riot Fest 2013 Headliners