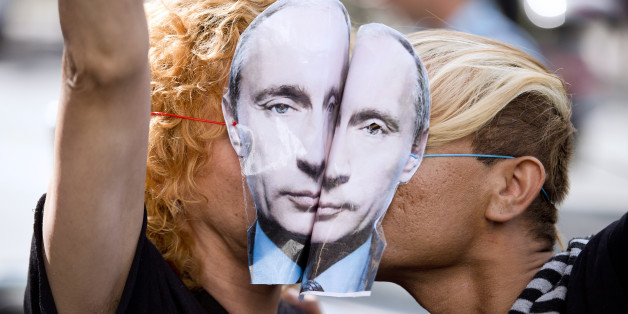 After lengthy negotiations with UN representatives, Russia has reworded its version of the symbolic "Olympic Truce" statement, The New York Times reports. The new document, however, doesn't directly address the issue that led it to be altered.
The truce is usually adopted as a UN resolution every two years, before each round of the Olympic Games.
This year, controversy arose because Russia's draft promised to include "people of different age, sex, physical capacity, religion, race and social status," but not different sexual orientations.
The wording took on new significance in light of a harsh new anti-gay law Russia passed in June, which bans "propaganda" that promotes "non-traditional sexual relations" and has led to the arrest of LGBT activists. The Russian government has maintained that the law won't affect athletes or other visitors coming to the country for the Olympics.
Though the Olympic Truce doesn't usually explicitly mention gay rights, UN representatives from other countries leaned on Russia to include wording that would preclude anti-gay discrimination, according to the Times report. The updated text promises to "promote social inclusion without discrimination of any kind."
BEFORE YOU GO
PHOTO GALLERY
Gay Pride Around The World