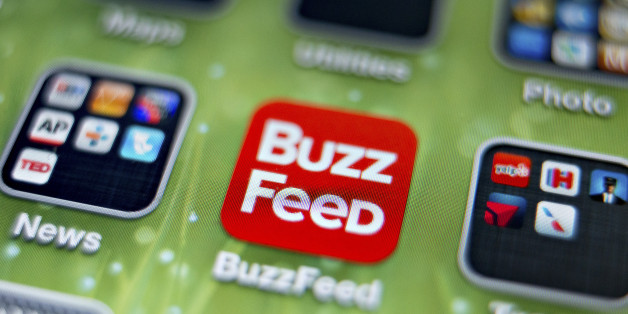 If BuzzFeed were to write a "10 Ways To Say 'Sorry' After Doing Something Really Wrong" post, the site's most recent payback would definitely rank No. 1.
On Aug. 23, BuzzFeed staff writer Gabby Noone created a post titled "18 Everyday Products You've Been Using Wrong." That post went viral, attracting the attention of Dan Catt, a freelance coder and blogger who noticed the BuzzFeed list included a photo he had taken of his young son, but hadn't asked for permission. (The photo has since been removed.)
Frustrated by the licensing violation, Catt penned a scathing take down of the viral content giant on his blog appropriately called, "10 Good Reasons BuzzFeed Is Going To Pay My F#$king Invoice For Copyright Theft," and it was later picked up by Slate.

Noone and BuzzFeed "used my copyrighted photo without permission," Catt wrote in the post. The photo, a picture of Catt's young son drinking a juice box, was posted to Flikr and is not in the public domain or fair use, according to Catt.
For Catt, the story had a happy ending, however. Shortly after writing the blog post, BuzzFeed's Art Director John Gara called him and the two had an apparently friendly conversation.
"We discussed a number of things about BuzzFeed, copyright and photography," Catt wrote in his blog. "I asked if they'd pay the money I'd be invoicing them to charity instead, I've supported the Chordoma Foundation before and BuzzFeed were more than happy to do so, thanks John!"
The company agreed to donate $500 to the foundation, which helps people living with chordoma -- a difficult to treat cancer that occurs in the head and spine.
This is not the first time accusations of plagiarism or unfairly co-opted work has resulted in a windfall for a lucky charity, however.
In 2012, a convoluted legal battle eventually resulted in cartoonist and founder of the website TheOatmeal.com Matthew Inman raising $211,223 for the American Cancer Society and the National Wildlife Federation, according to Fox News.
And this February, New York photographer Brandon Stanton forced fashion brand DKNY to donate $25,000 to a Brooklyn YMCA after they used some of his photos without permission in a store display, according to the Telegraph.
BEFORE YOU GO
PHOTO GALLERY
10 Daring Charity Stunts