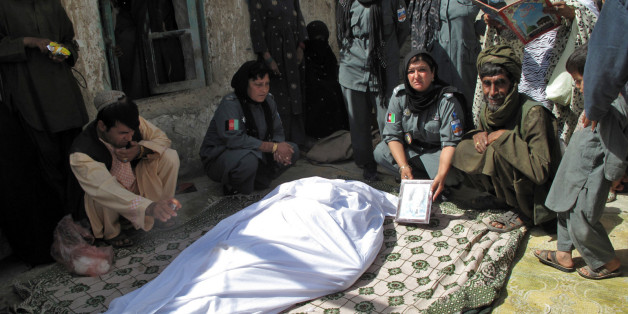 A respected female police officer in southern Afghanistan died Monday after being shot by two gunmen on a motorbike. The killers escaped.
Al Jazeera reported that Sub-Inspector Negara was buying grass for her lambs on Sunday when she was shot in the neck. Negara, who like many Afghans uses only one name, "was the top when it comes to the female police force" in the Helmand province, Kandahar government spokesman Javid Faisal said. Her predecessor, also a woman, was shot to death in July.
"She was considered the most effective female police commander in the province and she believed her duty was the most crucial and most important for women in Helmand Province," Faisal told Al Jazeera.
Negara's killing followed phone threats from people claiming to be with the Taliban. "She didn't have any threats from her family, friends, relatives or siblings, but insurgents and extremists are against the women rights and women's independence in the country," said Faisal.
The shooting is the latest in a string of attacks against high-profile women in Afghanistan. Negara's predecessor, police officer Islam Bibi, was shot to death in July by unknown gunmen. The Taliban held a female parliamentarian hostage for four weeks in August, and an armed group attacked a female Afghan senator that same month, wounding her and killing her 8-year-old daughter and bodyguard.
BEFORE YOU GO
PHOTO GALLERY
Afghanistan War, By The Numbers