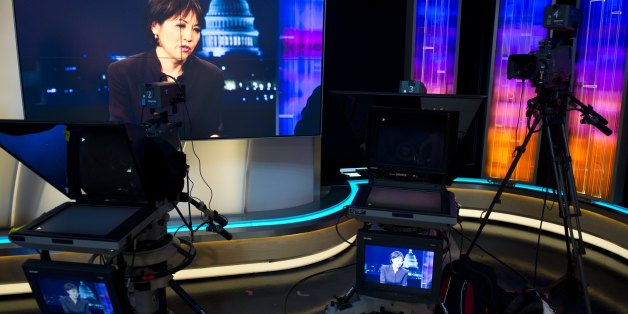 A new study published Monday shows that when it comes to Syria, Al Jazeera America is actually strikingly similar to the cable news competitors it promised to be different from.
Pew Research Center looked at cable news coverage of Syria, and found that "Al Jazeera America was largely in sync with its U.S. cable news competitors, most often CNN."
The organization reported that like MSNBC, CNN and Fox News, AJAM devoted the greatest portion of its coverage to whether the U.S. should take military action. On all the networks, the main message was that the U.S. should intervene, and the sources most commonly cited were White House officials.
Overall, CNN also spent more time on Syria than Al Jazeera America, devoting 381 minutes to the situation compared to Al Jazeera America's 273 minutes. Click over for Pew's full report.
Al Jazeera America launched late August and promised "wider coverage and more real news," while taking jabs at its competitors. Syria was the first major story that dominated the news cycle after the network launched.
On Monday, Al Jazeera America responded in a statement addressing some of the report's conclusions. The study "validates everything we have been saying about the high quality journalism Al Jazeera America provides to its viewers," network president Kate O'Brian said. She added that she was pleased that the study had found "Al Jazeera America had a much greater focus on the humanitarian aspects of the story and that more of our stories had originated from the region."
BEFORE YOU GO
PHOTO GALLERY
Soledad O'Brien Style Evolution