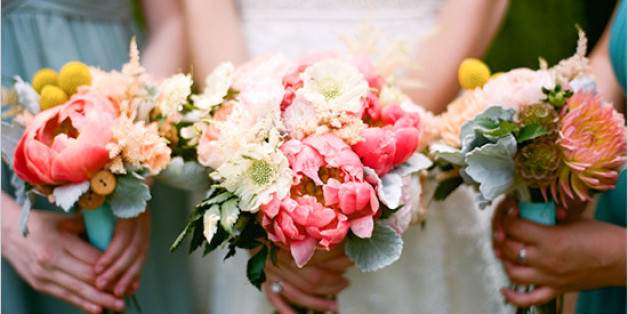 By Kellee Khalil for Lover.ly
Fall couples: when it comes to fresh, beautiful flowers for your autumn wedding, you've got the upper hand. Even though many wedding favorites are no longer in season, there are plenty of fall beauties to fill out your wedding bouquet. Dahlias and succulents, both in season, bring warmth to your bouquet, especially when carried in rich, rustic earth tones. When paired with texture pieces like berries and crespedia, and year-round flowers like roses, you can expect lots of personality. Check out the slideshow and let us know your favorite fall flowers in the comments below!
PHOTO GALLERY
Fall Wedding Flowers
More from Lover.ly
Oh, deer! The trendiest way to do rustic wedding style
Sleek styles for your winter wedding
Try this boho style: feathers & lace
Keep in touch! Check out HuffPost Weddings on Facebook, Twitter and Pinterest.