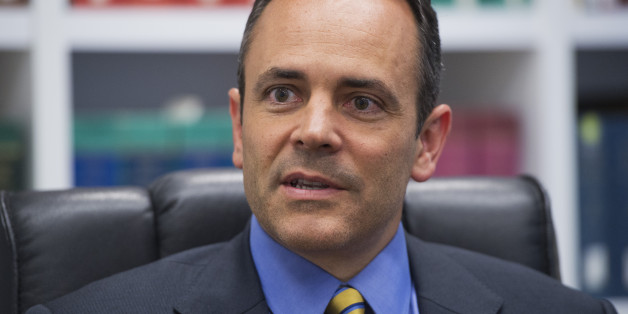 Kentucky conservative Matt Bevin said anger toward Wall Street since the financial crisis five years ago is "class warfare."
"Have you ever been offered a job by a poor person? No one has," Bevin said, according to International Business Times. "So, this class warfare against people who've managed to employ other people and create wealth and create jobs, I think is silly."
Bevin, who is challenging Senate Minority Leader Mitch McConnell in a Republican primary, has had a career in finance and told IBT that his poor childhood motivated him to work in that industry.
"I always said... I want to be the one who creates jobs. I want to be the guy who develops the wealth of the nation," Bevin said.
Bevin criticized unfair attacks on former Republican presidential hopeful Mitt Romney, saying he received backlash because of his political beliefs.
"I don't think that we hate all rich people, we just seem to hate conservative rich people," Bevin said.
Bevin has previously aligned himself with prominent Republicans like Sens. Ted Cruz (R-Texas), Mike Lee (R-Utah), and Rand Paul (R-Ky.), but has denied he is a tea partier. He faced trouble from his rival McConnell in August, when the GOP leader accused Bevin of being "dishonest" about his academic record.
Click here to read more from International Business Times' interview with Bevin.
Bevin's campaign did not return a request for comment on this story.
BEFORE YOU GO
PHOTO GALLERY
Mitt Romney, Regular Guy