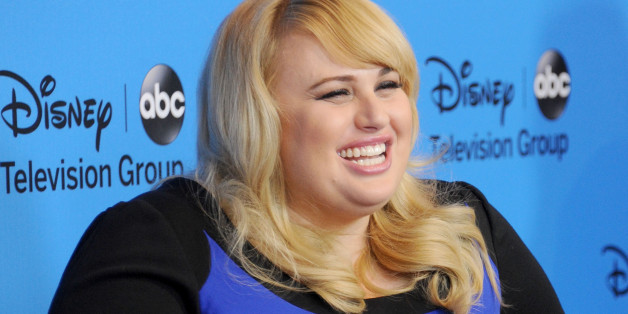 Rebel Wilson is best known for playing characters like Fat Amy in "Pitch Perfect" and Kristen Wiig's hilariously bizarre roommate in "Bridesmaids" -- roles which often involve explicit mention of her size. She also frequently cracks fat jokes herself, like tweeting "Get ready for Les Mis 2 … I'm playing 'Fat Cosette,'" during an awards show.
In a recent inteview for Hunger Magazine, Wilson explained why she discusses her body for comedic effect. "As long as I look like this, I'm going to make fat jokes," she said. "All comedians have to use their physicality, so I use my size."
But many people are frustrated with Wilson's constant jibes about her weight and feel that the jokes often fall flat. In an April 2013 piece for Forbes, Diana Gachman wrote about why she wishes Wilson would retire the size-based comedy once and for all. "There's a lot more to Rebel Wilson than her weight, so there's probably plenty of material to mine from," she wrote. "Let's move on, because there's no doubt she has a lot more to say."
Wilson also told Hunger that Hollywood's standards of beauty are starting to change. "Before, it was all glamorous types like Kate Hudson who served as, like, the female equivalent of a 'straight man,'" she said. "Now it's turning, and it's really good." As we see more and more body diversity on-screen, maybe Rebel's size -- whether she makes jokes about it or not -- will stop mattering quite so much.
[H/T Plus Model Mag]
BEFORE YOU GO
PHOTO GALLERY
Meet Our Body Image Heroes