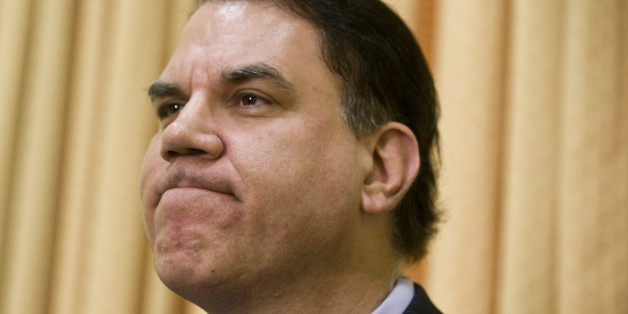 Rep. Alan Grayson (D-Fla.) shared secrets of his strategy for working with Republicans, telling Salon members of the GOP can appreciate his "interesting perspective."
"Well, every time I walk over across the aisle, they're happy to see me," Grayson said. "Not because we're good friends, but because I offer an interesting perspective. They appreciate it."
Grayson admitted it can be hard to pass legislation in Congress.
"The way Congress works these days, you can imagine how hard it would be to get a 50 percent increase on a cure for cancer," Grayson said.
The Democrat said it took a little tough talk for him to get a 50 percent increase for bilingual HUD housing counseling. Grayson said he told Republicans to "put up or shut up" on the issue if they wanted to improve their image among Hispanic voters.
"I scared the crap out of them!" Grayson said.
This isn't the first time Grayson has opened up about working with Republicans. In 2010, Grayson told HuffPost "you can't beat a Republican by being one."
Click here to read the full interview at Salon.
BEFORE YOU GO
PHOTO GALLERY
Obama's Fist Bumps