What's the one thing you want to do before you die? Angelenos will get the chance to answer this question publicly thanks to the artists at Before I Die, a public art project that invites residents to write their deepest wishes on a street-facing chalk billboard.
The "Before I Die" chalkboard went up Tuesday night around the construction zone for the upcoming DBA nightclub on Santa Monica Blvd. in West Hollywood. Bowls of chalk are on hand so that people can complete the sentence, "Before I die I want to...". According to a rep for DBA, the blank spaces filled up in about 12 hours and people have been writing or drawing on any open space since.
The responses range from serious (proving haters wrong) to zany (becoming an immortal vampire). There's a surprising amount of scat on the board (who would want to poop on a cow?) and a bunch of Los Angeles or California-focused ones: pass the bar exam, meet Kobe Bryant and go to Burning Man.
Yes, it's kind of morbid. Not only is it basically a list of people's unfulfilled desires and goals, it also confronts viewers with an uncomfortable reality: many of these people will never be able to realize their dreams. But the piece is also brimming with life and hope and urgency. To quote the immortal words of Andy in "Shawshank Redemption," this board reminds us to "get busy living, or get busy dying."
The billboard will stay up for at least one month, and workers will wash it clean every Sunday morning so that more people can write responses in the blank spaces. DBA is set to open in early November.
Check out some photos of the very first responses in West Hollywood and see the project's past appearances in DC and Chicago.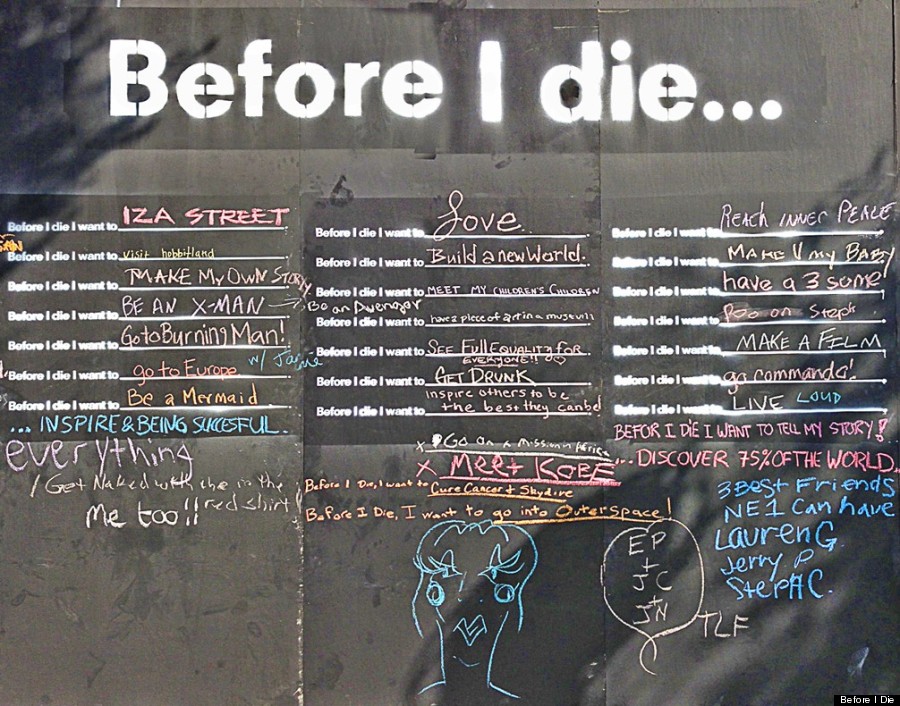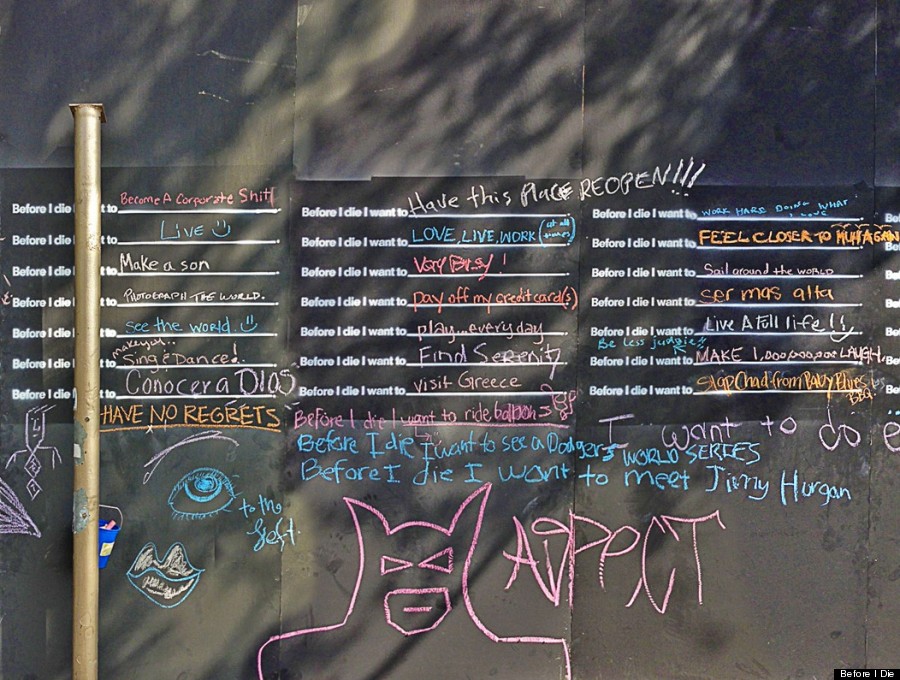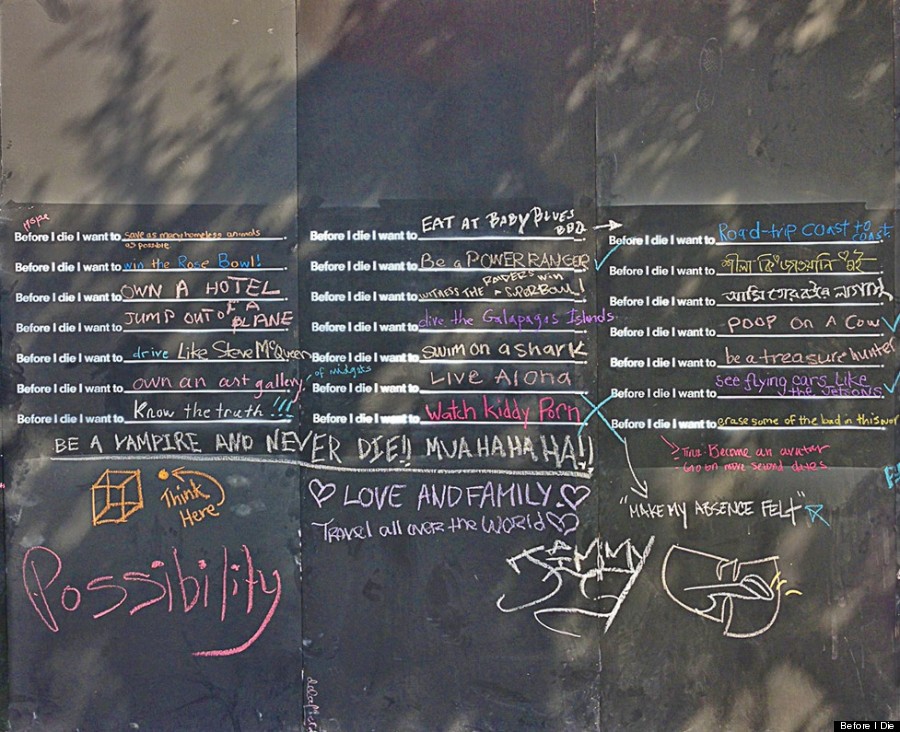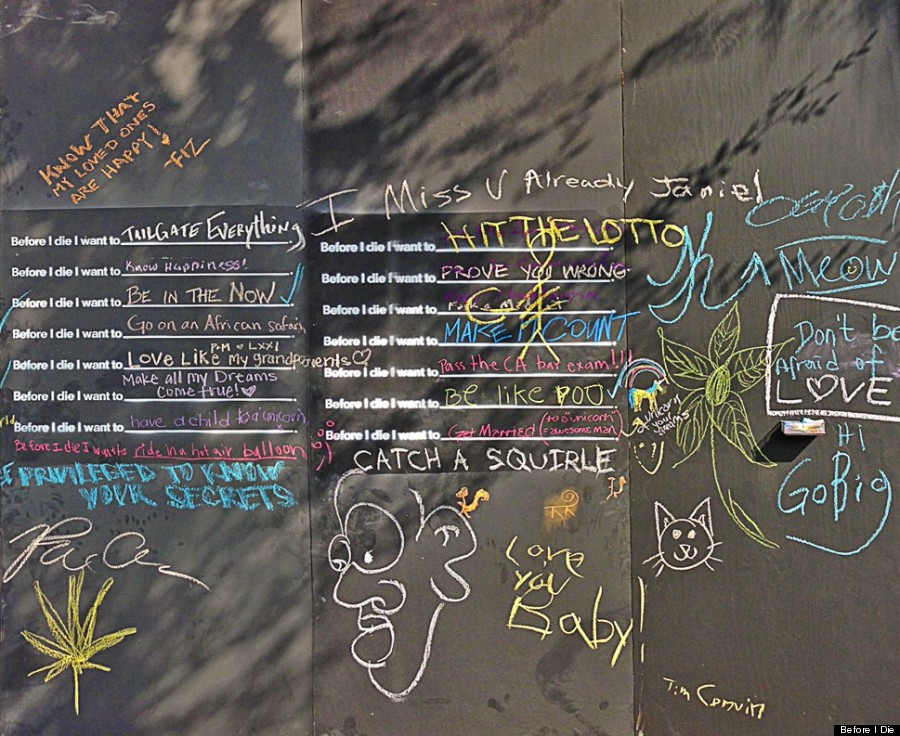 BEFORE YOU GO
PHOTO GALLERY
Best Cities For Street Art