As the sky finally clears in Colorado, many residents are now beginning their search for pets and livestock that may have been displaced, lost or taken into shelters due to the catastrophic flooding that wreaked havoc on the state.
"Colorado Disaster Wildfire/Flood Lost And Found Pets" on Facebook (@COPetEmergency on Twitter) has been working to bridge social media sites to help owners reunite with their pets.
Various animal shelters too, are posting images of found pets on social media sites and some are even offering free temporary pet boarding for families affected by the floods.
Every Colorado creature in the vicinity of the floods -- from household cats to prairie dogs to wild horses -- have been affected.
The Prairie Dog Coalition along with the Humane Society of the United States helped rescue displaced prairie dog colonies who were flooded out of their homes:
Donkeys were found: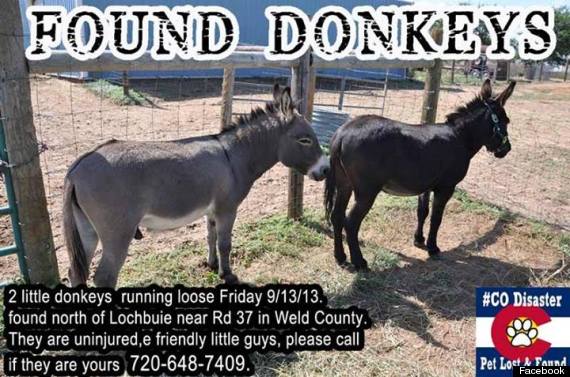 And a little canary-winged bee-bee parrot was lost: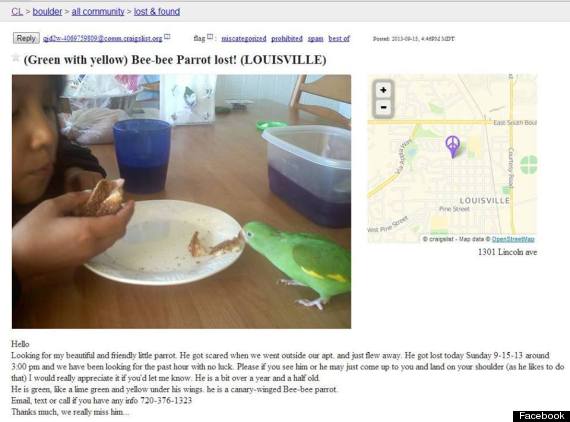 Many horses are still in need of rescue:
So sad. Stranded horse in Weld Co between Evans and Greeley. #COFlood AIRTRACKER7 flying again http://t.co/WNDRgAVwHg pic.twitter.com/gmofdG3huk

— 7NEWS Denver Channel (@DenverChannel) September 13, 2013
More than 60 horses at Elkhorn O'Dell Stables in Estes Park, Colorado need pasture and transportation as they have been getting skinnier without their full diet:

Others dressed up their horses after the storm had passed:

A dog was carried out of floodwaters in Boulder by Summit County Rescue: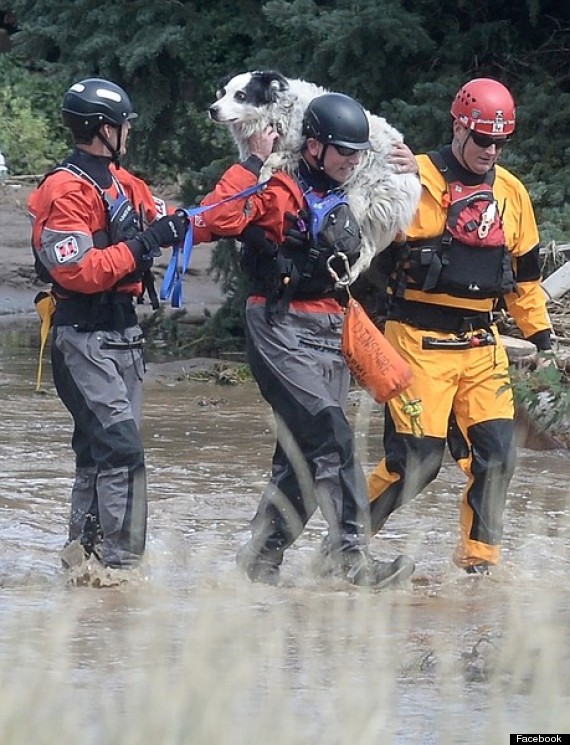 A woman was rescued with her dog in Glen Haven: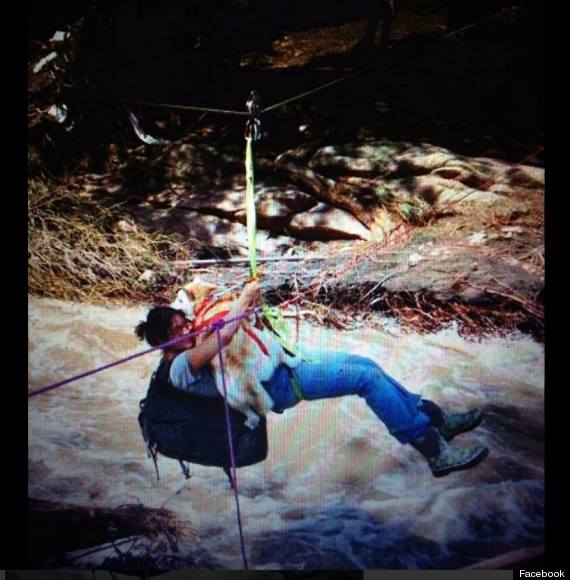 These people hiked out of Pinewood Springs so they could rescue their five sled dogs, carrying one the entire way:

"Piggies don't mind 6 inches of mud"

Civilians with the National Forest Service and Bureau of Land Management helped hand off animal kennels from a U.S. Army CH-47 Chinook helicopter assigned to the 4th Infantry Division: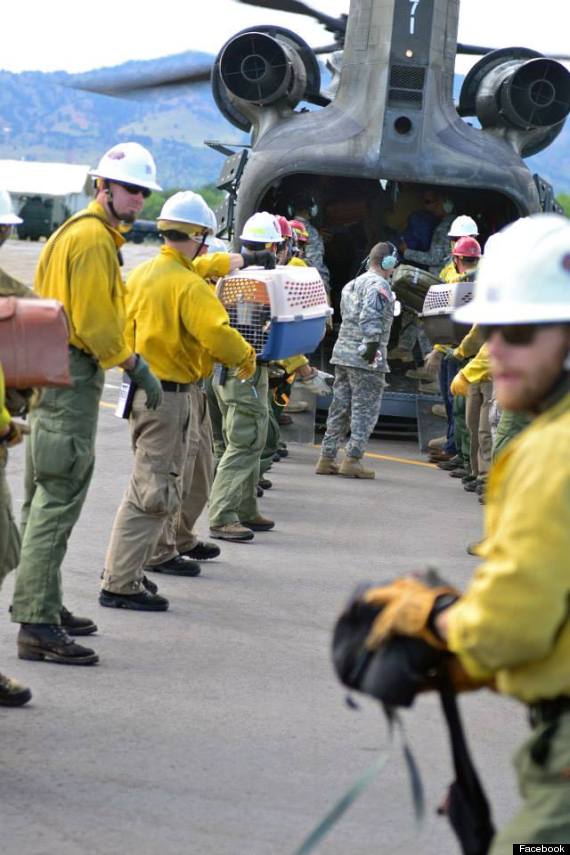 Denver Dumb Friends League took in pets to help the Boulder Humane Society:
Shelters helping shelters! Just took in 15 cuties from @HumaneBoulder to make room for evac'd pets #boulderflood #9wx pic.twitter.com/kCLKOgrt7H

— Dumb Friends League (@DDFL) September 12, 2013
BEFORE YOU GO
PHOTO GALLERY
Colorado's Historic Flooding