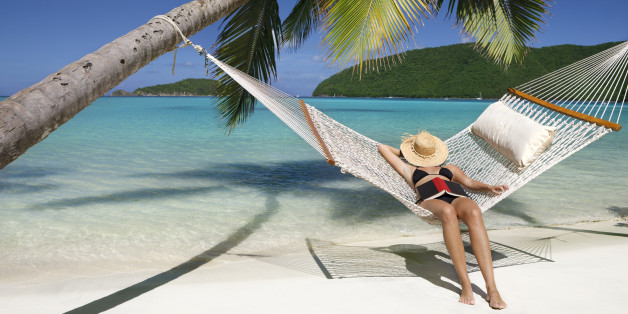 As travelers, most of us love idea of a digital detox, that perfect vacation when you power down your devices and study your surroundings instead of the folks on Facebook.
But how good are we at actually staying off phones and laptops while traveling?
A recent report from consumer research company SDL makes it look like we're decently committed to the digital detox, after all.
Here are the company's findings, based on responses from 4,000 travelers from the United States, U.K. and Australia.
60% of U.S. travelers "always unplug" or "unplug as much as possible" while on vacation.
75% percent of U.S. travelers "use mobile apps" while on vacation. But apparently, they use apps mostly for travel-related needs, not social media enjoyment: of all travelers who use apps, 42% say they use them for navigation, 27% for transportation, and 27% for communication.
Nearly one third of survey respondents say they wait to share vacation experiences on social media until after they get home.
While it appears many of us detox when we're on a trip, this doesn't mean we abstain from the Internet before a trip: 84% of Americans book travel online.
83% of survey respondents prefer to receive travel reminders (regarding hotel check-in or event tickets, for example) via email. 18% prefer reminders via text. 9% don't want to receive reminders at all.
Do you digital detox while on vacation?

BEFORE YOU GO
PHOTO GALLERY
Unplug & Recharge At These 8 Digital Detox Retreats