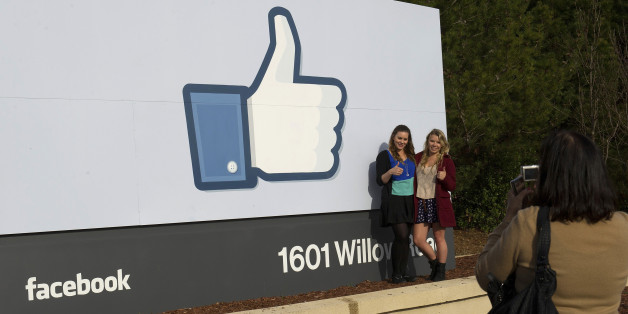 A federal appeals court ruled this week that a Facebook "like" is a form of speech protected by the First Amendment. "Liking" something on the social media site is a "substantive statement" being made by a user, said the court, and it should have the same free speech protections as other modes of expression.
The ruling by the Fourth U.S. Circuit Court of Appeals is the latest in a legal battle involving a former sheriff's deputy and his ex-boss.
As CNN explained in a report last year, the saga began several years ago when Sheriff B.J. Roberts of Hampton, Va., fired his deputy, Daniel Ray Carter Jr., and five other employees for supporting his rival in a 2009 election.
Carter had reportedly shown his support for the other candidate by "liking" the "Jim Adams For Hampton Sheriff" page. Roberts, who was re-elected, allegedly canned Carter in retaliation for his actions.
Arguing that his Facebook "like" should be protected by the First Amendment, Carter sued his former employer.
However, in 2012, a Virginia U.S. District Court judge ruled against Carter, saying that "'liking' a Facebook page is insufficient speech to merit constitutional protection" because it doesn't "involve actual statements."
Undeterred, Carter appealed the ruling, winning the vocal support of the American Civil Liberties Union and Facebook, both of which filed amicus briefs for Carter to the Fourth Circuit, Forbes reports.
"'Liking' something on Facebook expresses a clear message -- one recognized by millions of Facebook users and non-Facebook users -- and is both pure speech and symbolic expression that warrants constitutional protection," wrote the ACLU in its brief. "Although it requires only a click of a computer mouse, a Facebook 'Like' publishes text that literally states that the user likes something … [and] is, thus, a means of expressing support -- whether for an individual, an organization, an event, a sports team, a restaurant, or a cause."
The federal appeals court appears to agree with this line of reasoning. On Wednesday, it ruled in favor of Carter, saying that he can indeed sue his former boss for allegedly firing him because of a Facebook "like."
"Liking" the political rivals' campaign page was the "Internet equivalent of displaying a political sign in one's front yard, which the Supreme Court has held is substantive speech," the court said, according to The Wall Street Journal.
"Once one understands the nature of what Carter did by liking the Campaign Page, it becomes apparent that his conduct qualifies as speech," wrote Chief Judge William B. Traxler Jr.
Read the court's ruling here:
BEFORE YOU GO
PHOTO GALLERY
Fired Over Facebook: 10 Posts That Got People