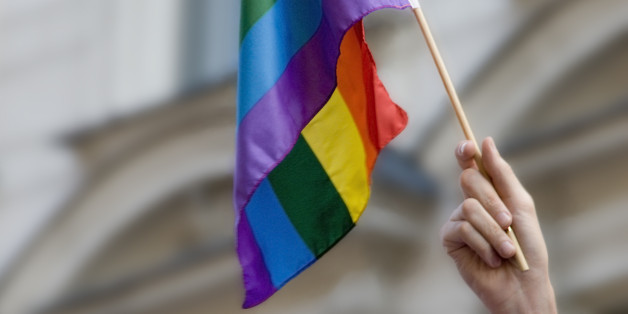 A legal battle between two rival pharmaceutical companies may consequentially resolve another, bigger debate: whether gays and lesbians may be excluded from a jury based solely on their sexual orientation.
San Francisco's Ninth Circuit Court of Appeals on Wednesday will revisit a 2011 antitrust case between Abbott Laboratories and GlaxoSmithKline. In the case, GSK argued that Abbott had unfairly upped the price of the HIV-fighting drug Norvir by 400 percent in order to boost sales of its other HIV drug, Kaletra. GSK claimed that Abbott did so in order to harm competitors -- including GSK -- whose drugs must be taken with Norvir.
While the price hikes sparked a backlash among AIDS advocates and the gay community, the court ultimately ruled in Abbott's favor.
GSK is now appealing that decision, citing Abbot's rejection of a gay man as a potential juror as a move that should have been blocked by Batson v. Kentucky, a 1986 case establishing that a person may not be excluded from a jury because of race. Whether Batson also applies to sexual orientation may be answered by the case.
In legal documents, GSK also points to a more recent court decision: United States v. Windsor, in which the Supreme Court overturned the Defense of Marriage Act in June, citing the Equal Protection Clause.
"Windsor compels the conclusion that if the Equal Protection Clause offers any meaningful protection to gays and lesbians, the Clause must guarantee them the right and duty to participate in our country's jury process," GSK's legal team argued. "Batson prohibits striking jurors based on classifications that have historically perpetuated discrimination against minority groups."
Abbott, however, dismissed the notion that Windsor established a precedent extending Batson to include sexual orientation, citing a 1997 holding that "homosexuals do not constitute a suspect or quasisuspect class entitled to greater than rational basis scrutiny," meaning that a person's sexual orientation can legally be considered when scrutinizing his or her eligibility to be on a jury.
Moreover, Abbott denies the bumped juror's sexuality was even the reason for his removal in the first place. Rather, it was his previous employment at the court, knowledge of a drug at issue in the case and loss of a friend to AIDS that Abbott says necessitated his exclusion from the jury.
Twelve civil rights groups are joining GSK in its argument, the San Jose Mercury News reported.
"For a court to conclude it's fine for someone to be excluded from jury service because someone didn't want a gay person on the jury would send a bad message," said Jon Davidson, legal director of Lambda Legal.
Abbot has argued in court documents that the case is an inappropriate forum for such a discussion. "It is well established that a federal court should avoid resolution of constitutional questions when the case may be decided on a narrower ground," the documents read.
Legal experts say the case could ultimately reach the Supreme Court.
BEFORE YOU GO
PHOTO GALLERY
Gay Marriage In The United States