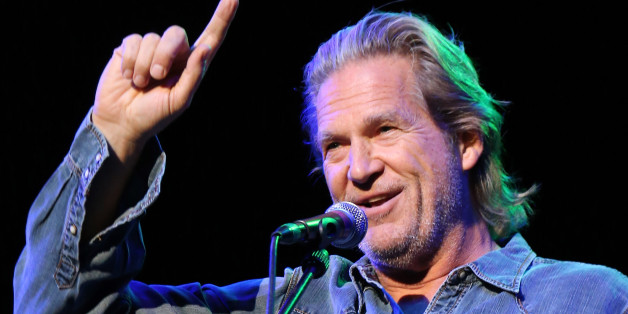 Jeff Bridges often abides, but not with the final cut of "R.I.P.D."
"I had such a great time working on that movie," Bridges said in a new interview with GQ. "I remember what we were doing. I thought: This could be fun to see. And when I saw it, I was a little underwhelmed. For my mind, the studio made some, uh, choices that I wouldn't have made."
Released by Universal, "R.I.P.D." cost a reported $130 million to produce. The film grossed $33 million in North America after its July release, and just $68 million total around the globe. Ticket buyers weren't the only ones unhappy with "R.I.P.D.": critics savaged the film, which earned a 12-percent rating on review aggregation site Rotten Tomatoes.
Based on the Dark Horse comic book, "R.I.P.D." focused on a pair of deceased law enforcement officials (Bridges and Ryan Reynolds) who tried to stop "deados" (ghosts of dead people who fail to enter the afterlife) from starting the apocalypse. In an interview with HuffPost Entertainment before the film's release, Bridges said that he was attracted to "R.I.P.D." because it was so weird.
"I remember when someone pitched me the project, I couldn't quite grasp what they were talking about. Then I read the script and I had to keep going back a page or two and saying, 'Did I just read what I read?' It's so bizarre!" Bridges said. "I'm attracted to things that are bizarre. Those are the kind of things I like to watch."
If only the released version of "R.I.P.D." was as bizarre as the script.
For more from Bridges, head to GQ.
[via GQ]
PHOTO GALLERY
Jeff Bridges