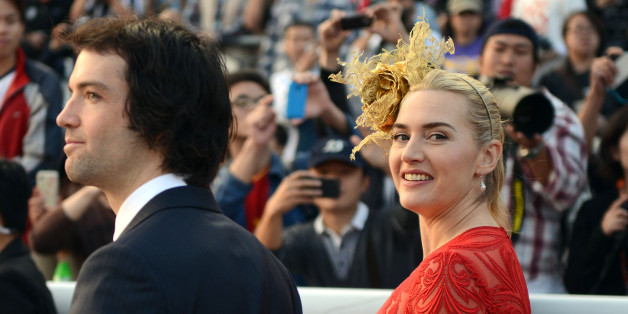 We just can't imagine "Kate Rocknroll" accepting the Academy Award for Best Actress.
And it looks like we'll never have to. In an interview with The Telegraph published Wednesday, Kate Winslet -- who tied the knot with Richard Branson's nephew Ned Rocknroll in December 2012 -- said she has no plans to change her name.
"I was never going to change my name to Rocknroll," she said. "I've never changed my name to anything so I didn't see a reason to start now."
Winslet was previously married to directors Jim Threapleton and Sam Mendes, but she never took either of her then-husband's names.
"I quite like Kate Winslet; in fact I think it's very flashy," she added. "I'm proud of my name because I'm one of three girls and we have one boy in our family so essentially the only person who is going to carry the name along is my brother and he doesn't have any children at the moment."
Winslet is pregnant with her and Rocknroll's first child together. She has two other children -- one from each of her previous marriages.
And, as you may have guessed, Rocknroll isn't his real last name. He was born Ned Abel Smith, but decided to change his name in 2008 because he thought people take themselves too seriously.
Click through the slideshow below for seven celebrity husbands who actually took their wives' name after marriage.
PHOTO GALLERY
Celebrity Husbands Who Took Their Wife's Name
Keep in touch! Check out HuffPost Weddings on Facebook, Twitter and Pinterest.