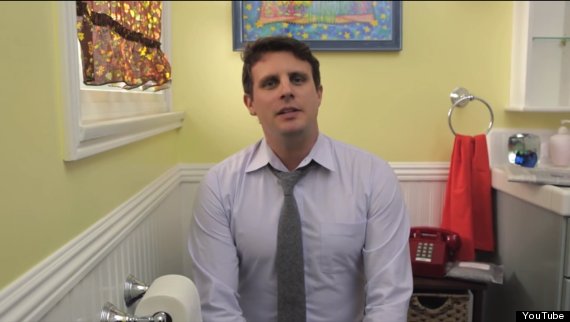 How do you sell a product most people wouldn't admit they use? If you ask Michael Dubin, the founder of the Los Angeles-based startup Dollar Shave Club, he'd probably tell you to tackle the issue head on. That could explain why he's enlisted four NFL centers to promote Dollar Shave Club's newest offering -- moisturized butt wipes for men called One Wipe Charlies.
Dollar Shave Club, which attained internet fame after one of its ads went viral last year, is launching a a new campaign featuring Travis Frederick of the Dallas Cowboys, John Sullivan of the Minnesota Vikings, Eric Wood of the Buffalo Bills and Nick Hardwick of the San Diego Chargers, according to Ad Age.
Currently, moisturized wipes account for about 3 percent of the $8.7 billion toilet paper industry, The New York Post points out. But Dubin hopes he can change that with his creative advertising approach.
"Everybody's got their eye on the center's ass all season long ... That's why we picked them. They have to keep that area clean, not just on the field but off the field," Dubin told Ad Age.
Dubin told The Post that the arrangement also made financial sense, since the players he enlisted have not been actively sought after by many other brands. "Most of the centers we approached were game to try this. They are guys not a lot of people are reaching out to," he said.
But it's not the first time NFL players have been involved in marketing campaigns centered around hind quarters. Wes Welker, DeMarcus Ware and Clay Matthews appeared in an ad for adult diapers last year, NBC points out.
See the original ad for One Wipe Charlies below:
BEFORE YOU GO
PHOTO GALLERY
Weirdest Inventions Ever