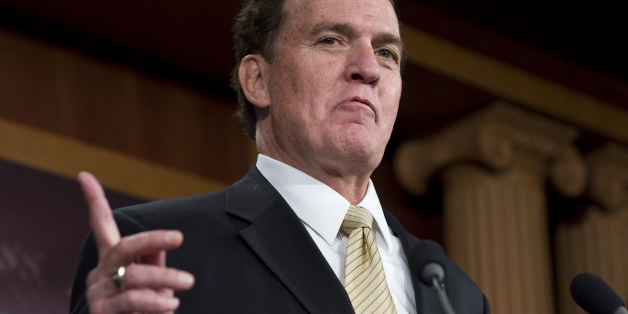 Rep. Phil Gingrey (R-Ga.) appears to have little sympathy for Capitol Hill staffers and the possibility of their health care costs changing.
The National Review reported Wednesday that House Republicans met to discuss a point of contention within the Affordable Care Act, requiring staffers in Congress to obtain insurance through the new health care exchanges. In the midst of that discussion, Gingrey spoke up against the continuation of a federal subsidy for those staffers.
Gingrey said that younger folks on the Hill. may not be raking in money now, "but in a few years they can just go to K Street." "Meanwhile, I'm stuck here making $172,000 a year," he added, according to The National Review.
Center for Responsive Politics data revealed that Gingrey's Sept. 17, 2013 FEC filing lists him with $2,564,096 cash on hand. In March, Gingrey announced that he was running for the U.S. Senate seat vacated by retiring Sen. Saxby Chambliss (R-Ga.).
The National Review also noted that Gingrey's net worth is at least $3 million. That total falls short of CQ Roll Call's 2013 list of the 50 Richest Members of Congress, with the last-place slot falling to Rep. Bill Foster (D-Ill.) at $6.67 million.
BEFORE YOU GO
PHOTO GALLERY
Conservatives Pointing Fingers