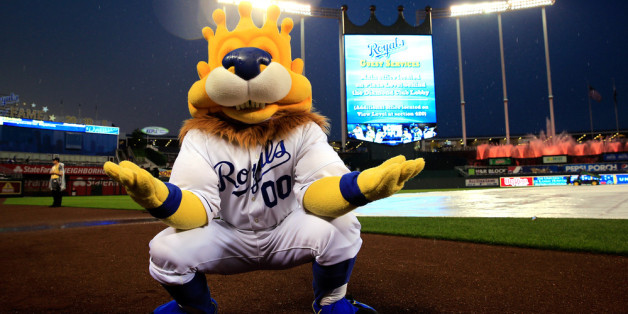 A Kansas City mascot's hot dog hurling incident is proving to be a pain in the bun for one man who claims a four-and-a-half ounce flying wiener hit him in the face, causing him to suffer a detached retina.
Sluggerrr the Mascot allegedly threw the hot dog as part of promotion at a Kansas City Royals baseball game. Unfortunately, the fly dog reportedly hit fan John Coomer in the face, and soon after Coomer sued the Kansas City team to the tune of $25,000.
The case made its way all the way to the Missouri Supreme Court, who will determine whether Sluggerrr was negligent in his throw.