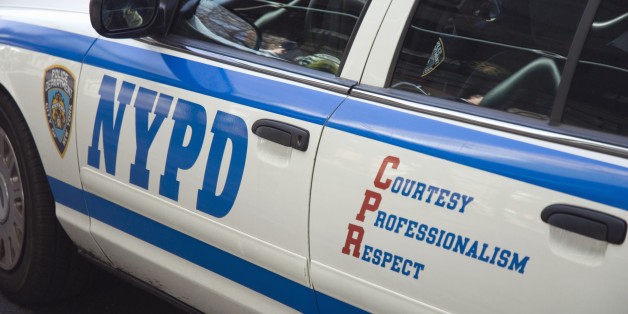 By Murray Weiss
STATEN ISLAND — The NYPD has formed a special task force to hunt a bomb maker who has planted explosive devices around Staten Island in recent weeks, triggering evacuations and putting residents on edge, DNAInfo New York has learned.
The NYPD's top brass has assigned two dozen investigators from the Arson and Explosion Sqaud and Staten Island detectives to work solely on finding the suspect believed to have crafted and planted at least three makeshift bombs, authorities said.
Sources say the bomb maker left a note at the scene of at least one of the sites where a device was found. The message — written in Spanish — railed against a person who lives on Staten Island.
The NYPD has spoken to that individual, who told them he had no idea why his name is mentioned, sources said.
The devices were described as extremely crude and elementary.
The latest incident occurred Saturday when city sanitation workers collecting refuse in Grimes Hill near St. John's University tossed a bag containing a computer into the rear of their truck, sources said.
A few blocks later, the garbagemen became suspicious about the package and decided to take a second look.  When they peered into the garbage, they noticed a bottle and wires inside the bag, sources said.
One of the sanitation workers immediately ripped the wires out of the bag and then called his  supervisor, who dialed 911. The call brought a small army of investigators from the NYPD's Arson and Explosion Unit and the Bomb Squad to the scene along with local patrol cops.
According to authorities, the "crude" device was made of two bottles — one containing gasoline, the other propane — and was attached with wires to a battery and a lighter. "It needed someone to light it," a source said.
The incident disrupted traffic and residents for a couple of hours, officials said.
The device was similar to one found last Thursday on Brentwood Avenue at Henderson Street in Staten Island after a pedestrian spotted the device in the middle of the block.
Authorities say that device also was crafted with a propane cylinder and a wine bottle attached to a clock.
Those makeshift bombs resembled the explosive found near a curb by a man walking home on Cornell St. between Barrett St. and Forest Avenue on September 3 at 8:42 p.m.
The device was sticking out of a computer laptop carrier that also contained two plastic bottles lashed together with shrink wrap and containing a flammable fluid. The bottles were loosely attached to a small alarm clock.
"It looked very real," a source said.
The discovery prompted the evacuation of homes for two hours until an NYPD robot helped cops determine that the device could not detonate, sources said.
On Tuesday this week, a tool box left unattended at 981 Castleton Ave. in front of Sacred Heart Roman Catholic Church in West Brighton prompted a series of calls to the NYPD and a large police response.
It was discovered the box belonged to a worker and there was no connection to the case, sources said.