Christina Aguilera looks great and she knows it.
The 32-year-old turned heads in a low-cut little black dress that displayed her famous curves during an appearance on "The Tonight Show With Jay Leno" on Wednesday night.
When discussion turned to the singer's recent spread in Maxim magazine, Leno asked Aguilera to explain what she meant when she told the magazine, "The one place I don't need to be in control is in the bedroom."
She explained: "I'm a big micromanager. I'm a stickler about organization: everything needs a place, a purpose... I think every woman should relax and allow herself to be pleased in the bedroom. It's the one place I can let go."
Leno also took the opportunity to ask Aguilera about telling Maxim, "I've never been one to shy away from my sexuality."
She elaborated on the quote, explaining:
"I'm an artist, and expressing myself in a sexual way, no matter how that changes throughout the years, is something that has always come naturally to me. At this point of my life, I'm 32 and I feel sexier than ever because you know what you want," she told Leno, adding, "So it was all about -- the shoot, yes I was in control of that -- but it was all about appreciating the woman I've become, and effortless sexy, not trying too hard."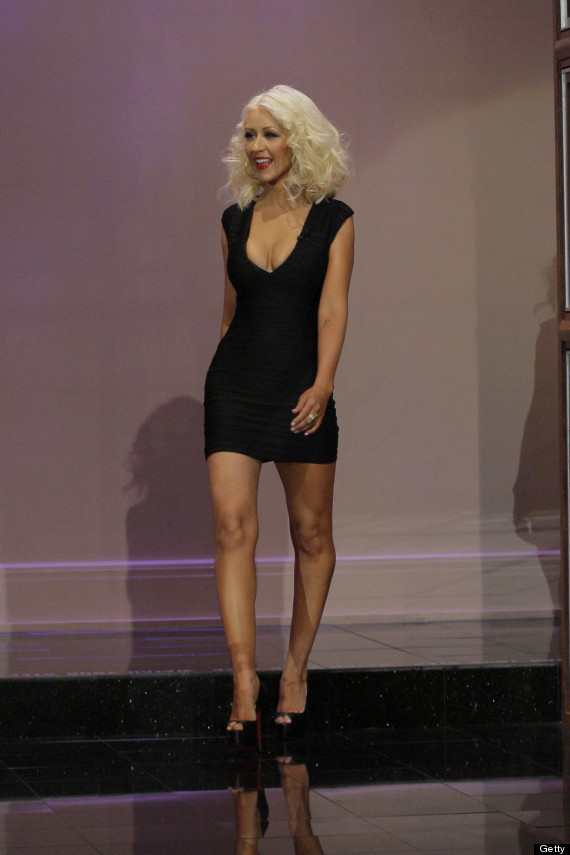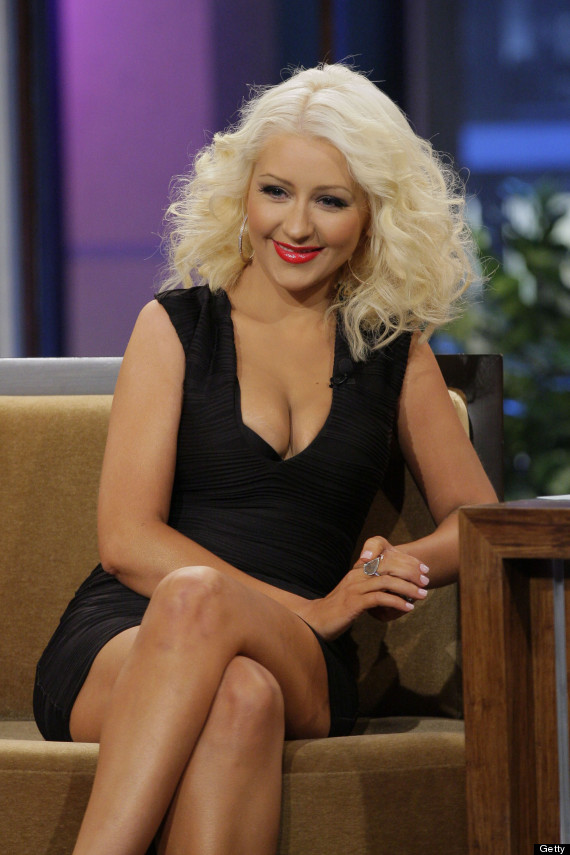 BEFORE YOU GO
PHOTO GALLERY
Slimmed-Down Celebrities: Stars Who've Kept The Weight Off