The glistening drops of moisture, the glamorous portrayal of femininity -- the alluring image below is clearly recognizable as the work of photographer Marilyn Minter. Yet the subject is a bit harder to pin down. Can you recognize this epic 1990s babe sans makeup?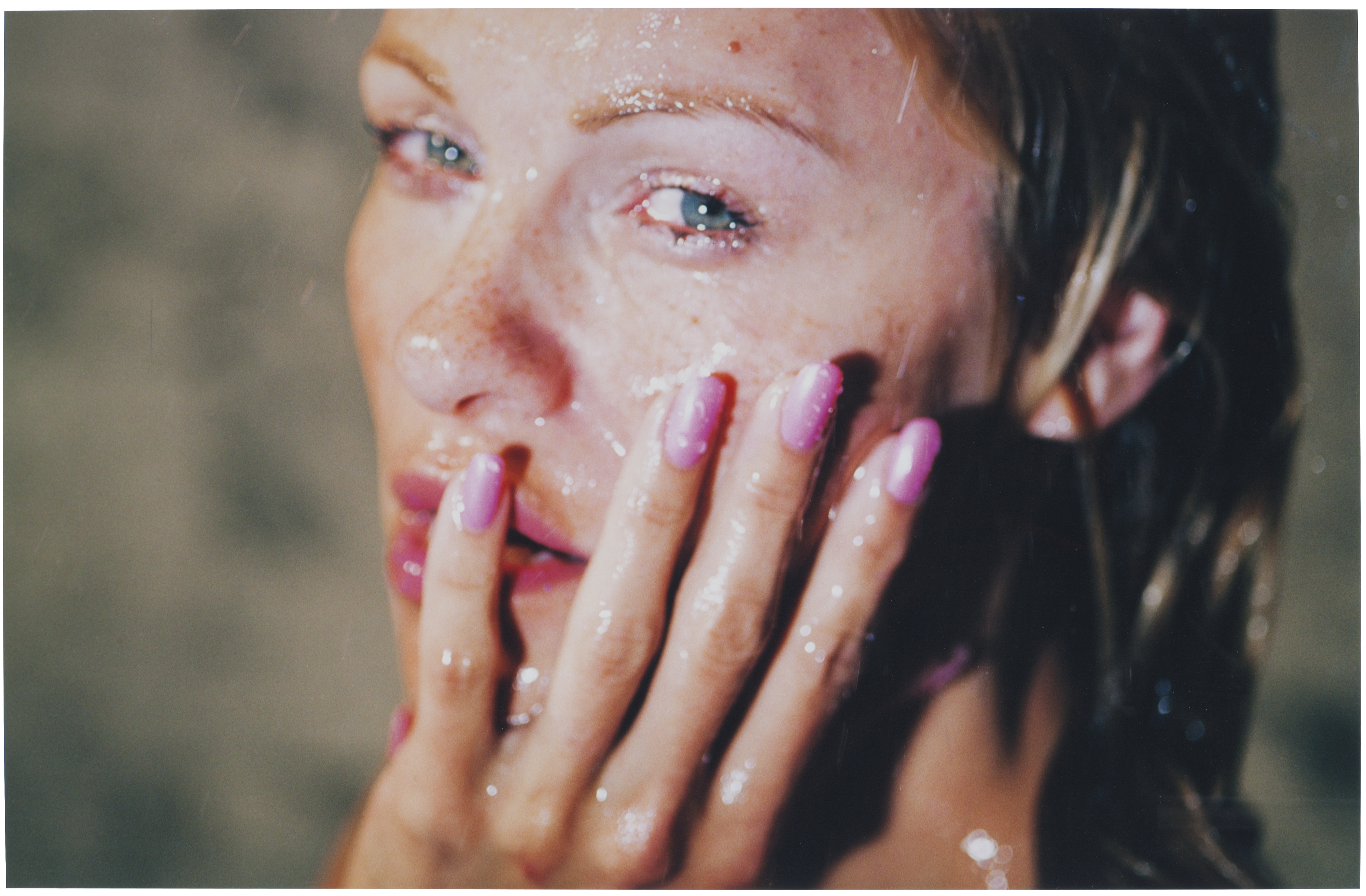 The work depicts one Miss Pamela Anderson at her most vulnerable, a far cry from the usual Hollywood snapshots depicting the blonde bombshell. The piece, aptly titled "Unarmed (Pamela Anderson)," is a c-print photograph made in 2007, revealing Minter's exquisite ability to make an image at once completely seductive and disturbing. Minter captures her subject up close and hyper-personal, simultaneously glossy and completely unarmed.
This photograph of Anderson is heading to the auction block at Christie's upcoming First Open: New Media sale, which will explore the way new technologies have shaped artistic production and possibility. The piece is expected to go for between $10,000 and $15,000 when it launches on September 20.
The online auction also features work from Doug Aitken, Charles Sandison, Vik Muniz and Cindy Sherman, to name a few. See the entire catalogue of new media works here.