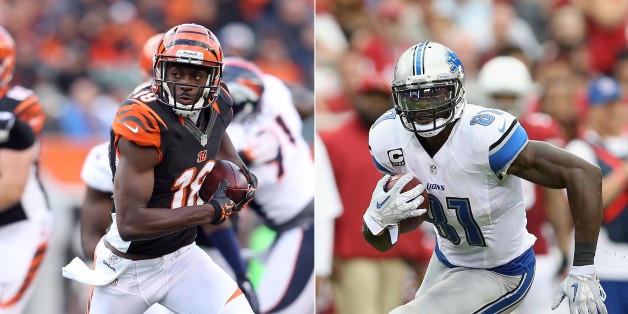 As the position of quarterback continues its ascendency in the NFL, inevitably that benefits the wide receiver: The position is positively booming with young talent and old stars.
With his remarkable size and athletic ability (4.32-second 40-yard-dash), Calvin Johnson is unlike anything the sport has ever seen, but hot on his heels is an armada of truly elite receivers. Consider that this season more touchdown passes have been thrown through the first two weeks than in any previous season over the same period -- and most of those passes went to wide receivers.
PHOTO GALLERY
Top 10 NFL Wide Receivers
Email me at jordan.schultz@huffingtonpost.com or ask me questions about anything sports-related at @Schultz_Report. Also, be sure and catch my NBC Sports Radio show, Kup and Schultz, which airs Sunday mornings from 9-12 ET.