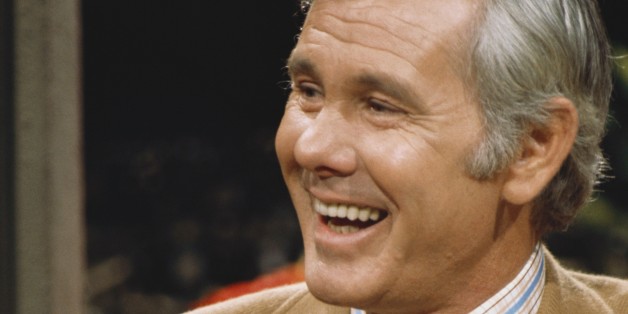 NBC is developing a miniseries based on the life of "Tonight Show" host Johnny Carson, the network announced Thursday.
The project will be inspired by the upcoming biography "Carson the Magnificent: An Intimate Portrait" by Bill Zehme, and will cover Carson's legendary 30-year run as host of "The Tonight Show," as well as his childhood growing up in Nebraska, his often secluded off-camera life, and friendships he made throughout his career as one of the most beloved TV personalities of all time.
Casting for the role of Carson has yet to be announced, with no potential airdate yet specified. Zehme and John Davies will executive produce the series. According to NBC, Zehme is one of the few journalists to have had access to Carson, having written a profile of the late-night host, "The Man Who Retired," for Esquire in 2002.
Carson died in January 2005 at the age of 79. He interviewed over 22,000 guests during his tenure as host of "The Tonight Show," leaving plenty of scope for the potential miniseries.
PHOTO GALLERY
Late Night Talk Shows