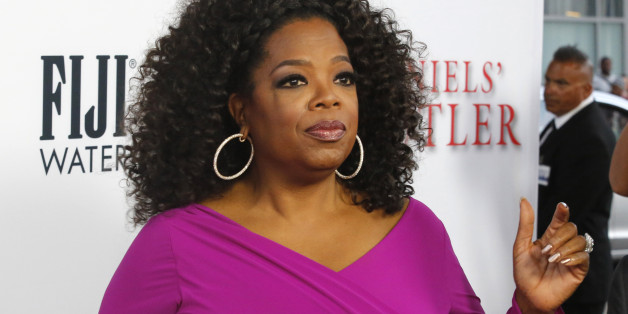 Oprah's interview with Lindsay Lohan was a huge exclusive — but Lohan's OWN docuseries almost didn't happened, the media mogul recently revealed.
In a new interview published Thursday, Oprah told Access Hollywood's Shaun Robinson that she had threatened to cancel the docuseries if she saw that Lohan was not serious about her recovery. She said, "I went to her house just to say, 'What are you doing? Let's get real here.' And… 'This is what's conflicting about it.' Because it's television and we stand to gain if it does well. But the real truth is – and anybody who knows me, certainly my producers on the way there – Sheri Salata was in the car – I said, 'If I get here and Lindsay isn't serious, I will shut this thing down today.'"
Oprah said she asked Lohan, "Do you want to do it? Because if you don't want to do it, that's OK. We could just end it. We don't have to do it."
Oprah sat down with Lohan for the actress' first interview after three months in rehab, and Lohan opened up about her drug and alcohol abuse. The actress also signed on to a docuseries at OWN around the same time.
CORRECTION: Oprah threatened to not go forward with Lindsay Lohan's planned docuseries, rather than the interview as the article originally stated.
BEFORE YOU GO