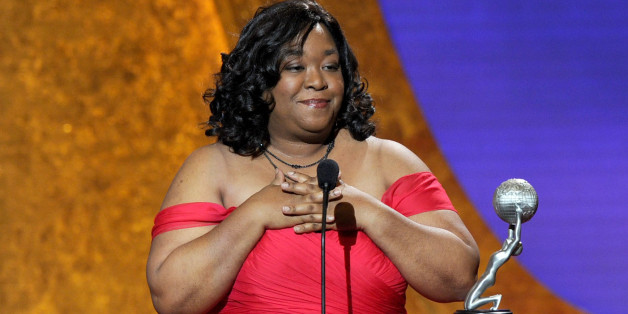 In addition to helming two successful network television shows, Shonda Rhimes is also hard at work establishing her family.
This week the Golden Globe award-winning producer took to Twitter to announce the arrival of her third adopted daughter:
Been AWOL from Twitter. I totally have a good reason: TINY HUMAN #3 is here and she's perfect! Babies are good. Life is good. #2shows3kids

— shonda rhimes (@shondarhimes) September 18, 2013
The 43-year-old's personal milestones has also transcended over into the development of her television scripts as she admitted during a April 2012 interview with Us Weekly.
"I've been writing adoption into story lines on my shows and only a few people close to me knew about my plans," Rhimes told Us. "I think the response was 'oh my goodness' from a lot of people."
Prior to the birth of her latest child (whose name has yet to be announced), Rhimes adopted her first daughter, Harper, in 2002 followed by her second daughter, Emerson in 2012.
PHOTOS: More celebrity adoptions.