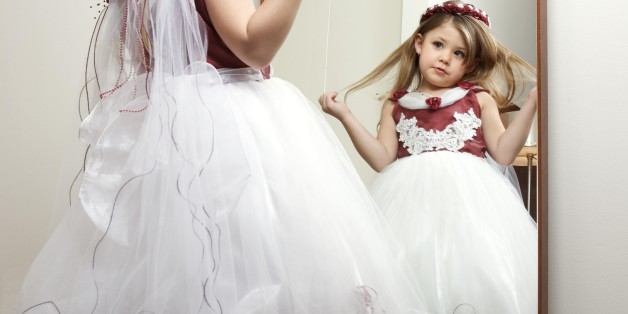 This week's Family Dinner Table Talk, from HuffPost and The Family Dinner book:
Beauty pageants for little girls have long been controversial -- and now lawmakers in France have decided to take a stand on the matter. French senators have proposed banning pageants altogether for children under 16, because, in one senator's words, "[being judged on appearance alone] is totally contrary to the development of a child."
Pageant parents and organizers who claim to have benefitted from the events are not happy about the proposed law -- but it looks like the rule could soon become a reality.
Questions for discussion:

Do you think pageants are damaging to children's self-esteem, or no big deal?
Do you know anyone who has participated in one?
Do you think the U.S. should ban children's pageants, too?
In her cookbook, The Family Dinner, Laurie David talks about the importance of families making a ritual of sitting down to dinner together, and how family dinners offer a great opportunity for meaningful discussions about the day's news. "Dinner," she says, "is as much about digestible conversation as it is about delicious food."
We couldn't agree more. So HuffPost has joined with Laurie and every Friday afternoon, just in time for dinner, our editors highlight one of the most compelling news stories of the week -- stories that will spark a lively discussion among the whole family.
BEFORE YOU GO
PHOTO GALLERY
50 Children's Books with a Positive Message, Chosen By Julie Handler