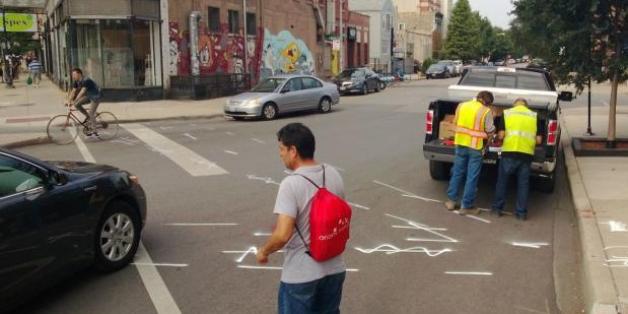 Story by Alisa Hauser, courtesy DNAinfo Chicago:
WICKER PARK — A dangerous and confusing intersection in Wicker Park that's long been the source of frustration for drivers, pedestrians and cyclists is finally getting a makeover, officials announced Friday.
The redesign of Milwaukee Avenue at Wolcott Avenue and Wood Street will create a traditional four-way intersection with traffic signals and pedestrian crosswalks on all four corners, said Matt Bailey, a spokesman for Ald. Joe Moreno (1st).
Moreno's reaction to the news? "About damn time," he said in a statement issued through Bailey.